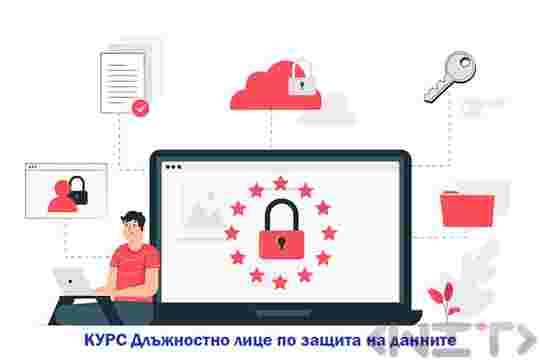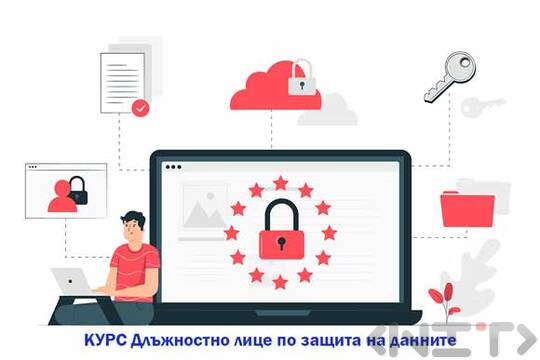 Who is the training for Personal Data Protection Officers (DPOs)
Ready to go the extra mile to become the next generation Data Protection Officer? We at NIT have prepared this important course for you to help you in times of accelerated digital transformation. Our data protection certification course is here to help you achieve this goal and make you confident in your knowledge.
Our certification course is designed to provide you with optimal preparation. It will answer your questions about becoming a Data Protection Officer and a high-level professional, and help you deal with the day-to-day issues of working as a DPO.
What you will learn in the Data Protection Officers course
How should the DPO assist the data controller or processor with any data protection issues?
Or indeed, how the DPO should inform and advise the controller or processor, and their employees, of their obligations under the Data Protection Act;
How to monitor the organisation's compliance with all data protection legislation, including through audits, awareness raising activities, and training of staff involved in processing operations;
How the DPO is to provide advice where a data protection impact assessment has been carried out and monitor its implementation;
How the DPO should act as a point of contact for requests from individuals concerning the processing of their personal data and the exercise of their rights;
How the DPO should cooperate with data protection authorities and act as their point of contact on processing issues;
How the DPO should not receive any instructions from the controller or processor for the performance of its tasks;
To whom the DPO should report, etc.
As a result of the training, you will gain an understanding of the tasks the DPO must perform, an understanding of the role of the DPO, and understand how to succeed in the role of a data protection officer
Training topics and modules in the Data Protection Officers course

Module 1. Legal aspects

1. Introduction
2. The role of data protection officer in Bulgaria
3. Data controller and data protection officer
4. Determination of the DPO
5. DPO of the processor
6. Designation of a single DPO for different organisations
7. Technical and organisational measures to protect personal data in accordance with applicable data protection rules
Module 2: Functions of the data protection officer
1. Data Protection Officer (DPO) - role, main functions and tasks
2. Basic requirements for the position and the performance of the functions of the DPO
2.1. Experience and skills
2.2. Professional qualities
2.3 Personal characteristics and qualities
2.4. Independence
2.5. Disqualification or sanction for the performance of the tasks of the DPO
2.6. Resources required
2.7. Position of the DPO within the organisation
3. Conflict of interest. What should not be done by a DPO in an organisation?
4. The DPO as a point of contact

Module 3. Implementing the activities of the DPO in the organisation
1. Activities in the appointment/designation of a DPO in the organisation
1.1. Pre-assignment of the DPO
2. Organisational functions
2.1. Establishment of a register of personal data processing activities
2.2. Review of personal data processing activities
2.3. Assessment of the risks posed by processing activities
2.4. Data Protection Impact Assessment (DPIA)
3. Compliance monitoring functions
3.1. Dealing with personal data breaches
3.2. Investigation task (including handling of internal and external complaints)
4. Advisory functions
4.1. Support and promote "Data protection by design and by default"
4.2 Advise and monitor compliance with data protection policies, joint controller-to-controller, controller-to-processor and controller-to-processor contracts, Binding Corporate Rules and data transfer clauses
4.3. Participation in codes of conduct and certification systems
5. Cooperation and consultation with the data protection authority
6. Dealing with requests from data subjects
7. Awareness raising information
7.1. Internal and external information and awareness-raising tasks
7.2. Planning and review of Data Protection Officer activities
Frequently asked questions

Does the DPO need to be certified?
Perhaps surprisingly, no formal qualification is needed to become a DPO. However, training courses, such as our Data Protection Officer (DPO) training course, are extremely useful for those who want guidance on how to carry out the necessary tasks.
What is the role of a Data Protection Officer
The primary role of the Data Protection Officer (DPO) is to ensure that their organisation processes the personal data of its employees, customers, suppliers or other persons (also referred to as 'data subjects') in accordance with the applicable data protection rules.
Can anyone be a DPO?
The DPO must be independent, an expert in data protection, adequately resourced and report to the highest management level. The DPO can be an existing employee or can be externally appointed. In some cases, several organisations may appoint one DPO between them.
To whom should the DPO report?
The highest level of management. The organization must engage the DPO in a timely manner. The DPO must not receive any instructions from the controller or processor to carry out his or her tasks. The DPO reports directly to the highest level of management of the organisation.
Is it a good career to be a DPO?
With the world moving rapidly towards technological advancements, data protection, privacy and security professionals are in huge demand and are expected to become even more sought after in the coming years.
Can an IT manager be a DPO?
You can't be both a poacher and a hunter. In the real world, this means that it's highly unlikely that an IT manager, CIO, CTO or security manager can also be a DPO. In addition, there may be other positions that present a conflict, such as marketing manager. Be cautious about these conflicts.

How our training is conducted
How the Data Protection Officers training is delivered - online, culminating in a certificate being issued in the name of the training participant.
If you would like to enrol on our course you can use the form below or call 02 8505364