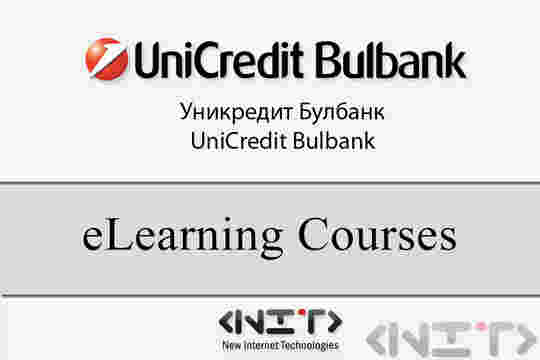 Unicredit Bulbank serves over 1 million customers - individuals, households, small and medium enterprises, large local and international companies and private clients. The bank has the highest possible credit rating for Bulgaria and it is equal to that of the country.
UniCredit Bulbank has numerous awards for its activities, including Best Bank in Bulgaria for 2014, Best Trade Finance Bank for Bulgaria for 2014, Best HR strategy for leadership development in the organization and many others.
"NIT-New Internet Technologies Ltd. is definitely a company on which we can rely for our next projects and recommend it as a partner for all companies that need consultation and/or development of elearning courses.".