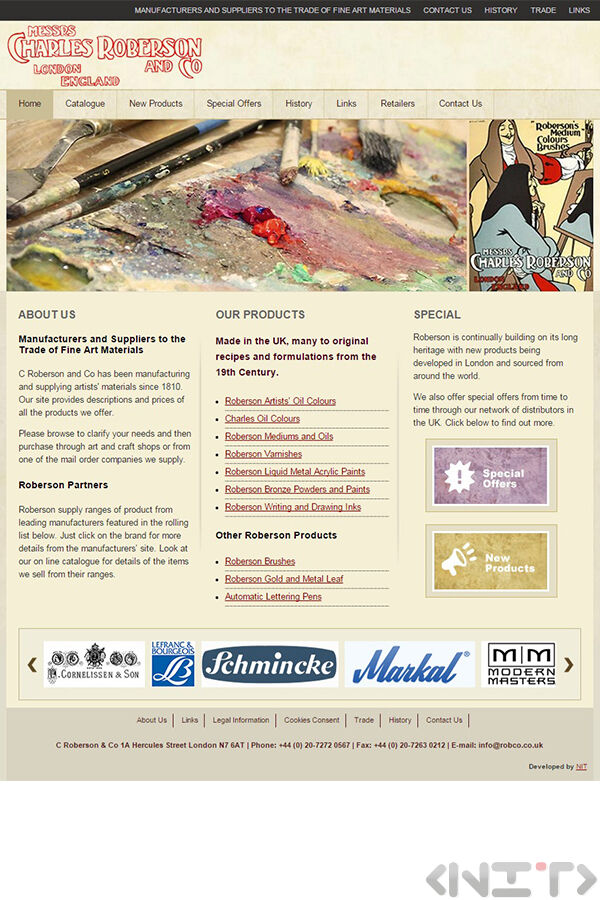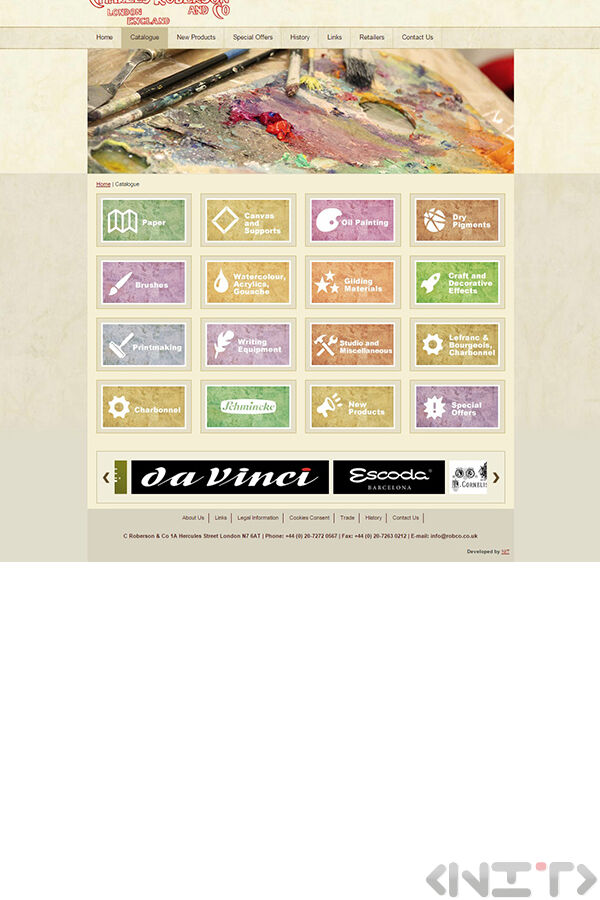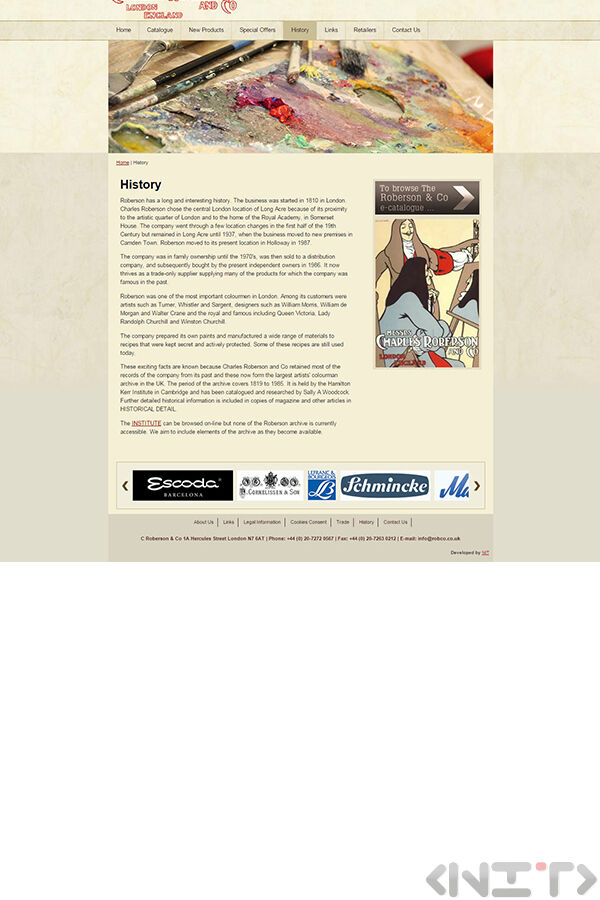 Charles Roberson and Co has been existing since 1810. Even then, the company prepared its own paints and materials, some of their receipts are still kept in a secret.
Charles Roberson and Co continues to enrich its range of products, which offers successfully to the native UK market and all over the world.
The company offers oil paintings, brushes, gilding materials, etc.