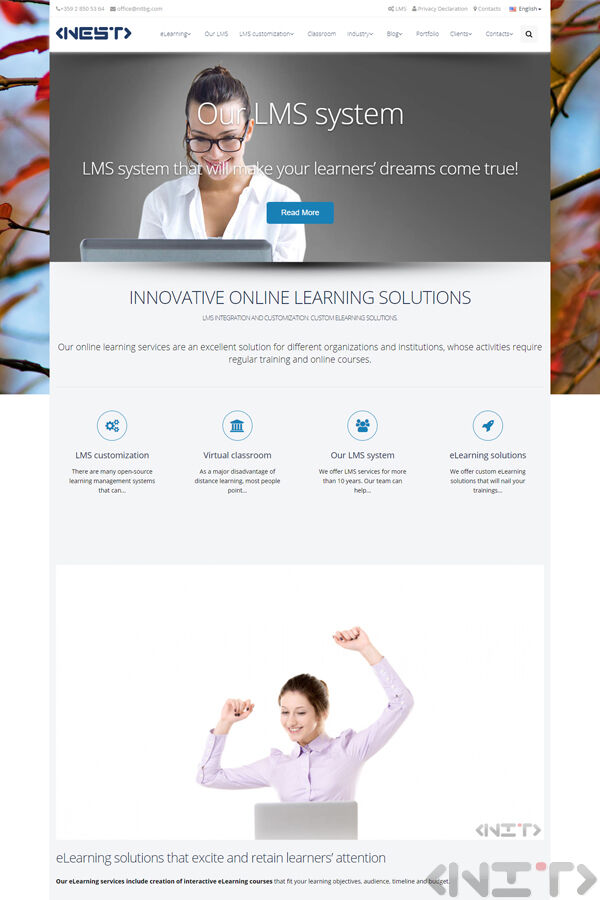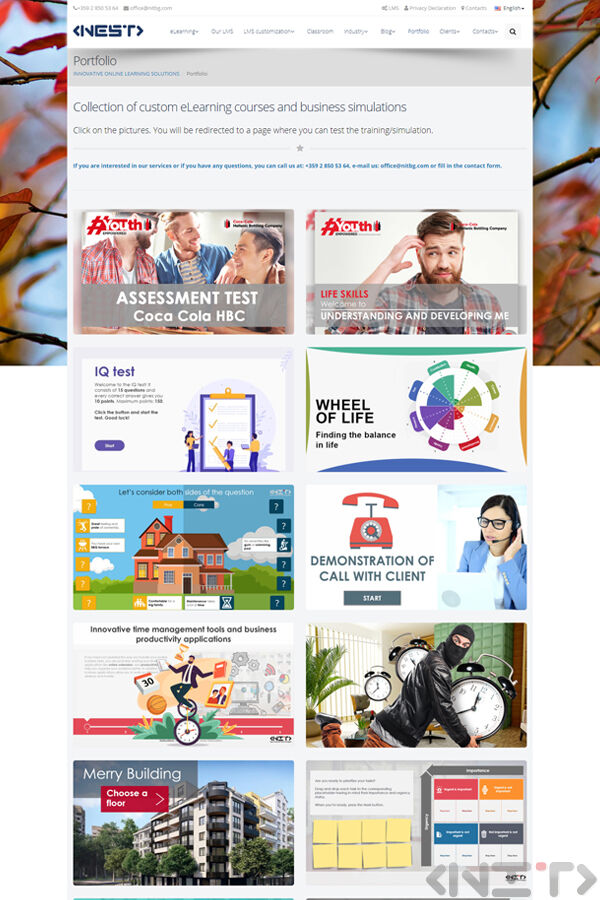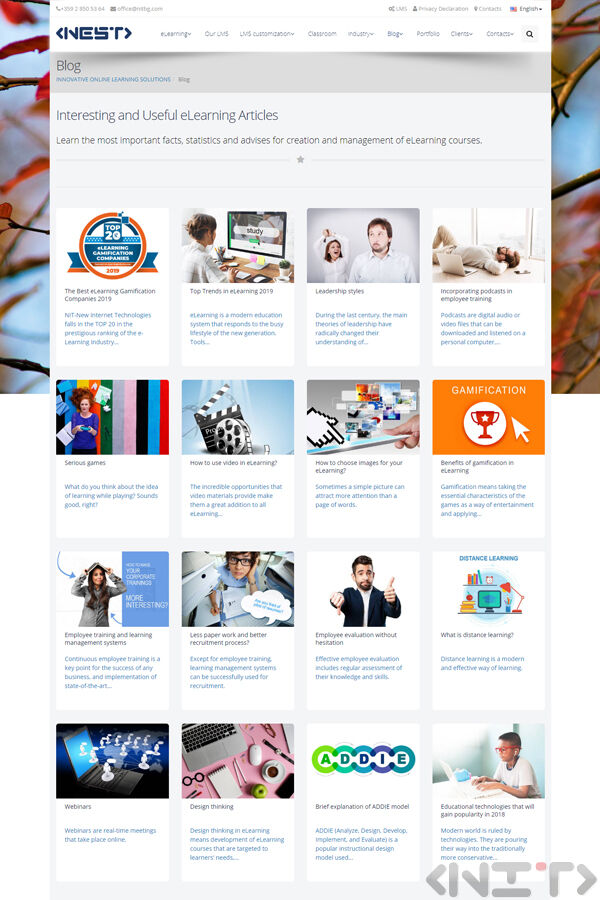 The purpose of the products is to provide a comfortable environment for creation, management and implementation of eLearning, in an internet or intranet environment.
The systems are an effective solution for learning, according to the needs of your organization, school or company.
The Learning Management Systems are easy to use and SCORM compatible.
The students' engagement is supported by different modules and options for adding graphics, audio, and video. Engagement of students supported by different modules and options to add graphics, audio and video.
The systems allow their users to create learning modules, courses, tests, polls, surveys and many more.
If you are interested in any of the systems and you would like to see their functionalities, you could state your wish for online demonstration.