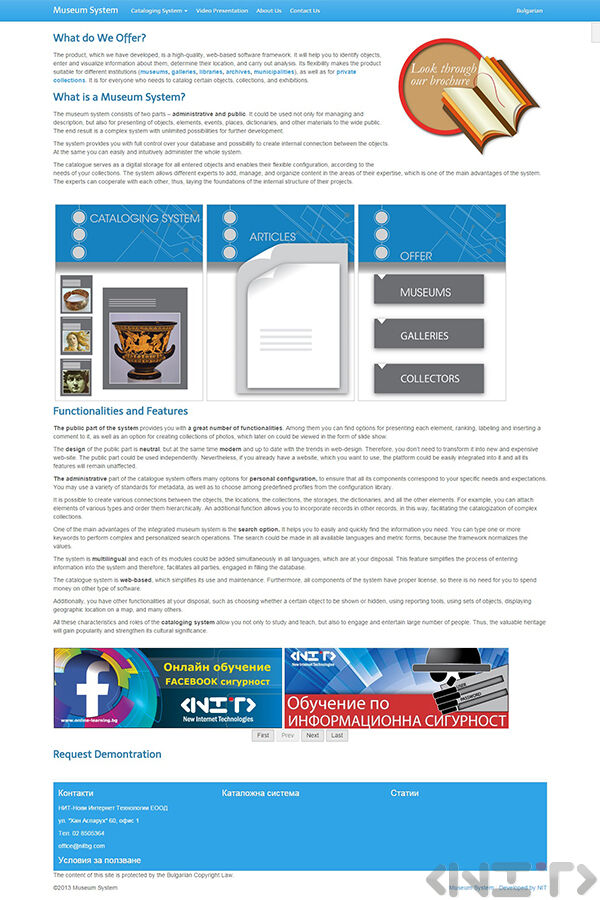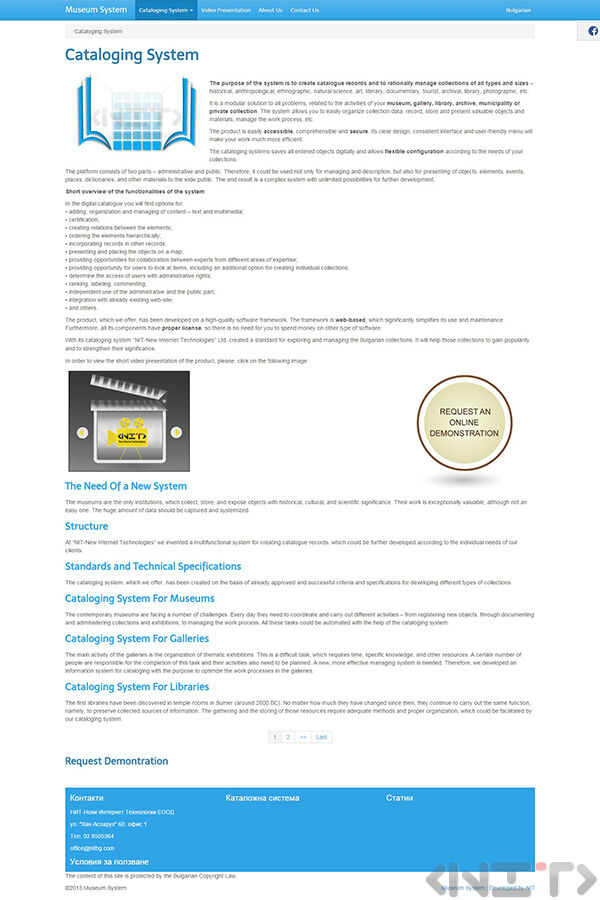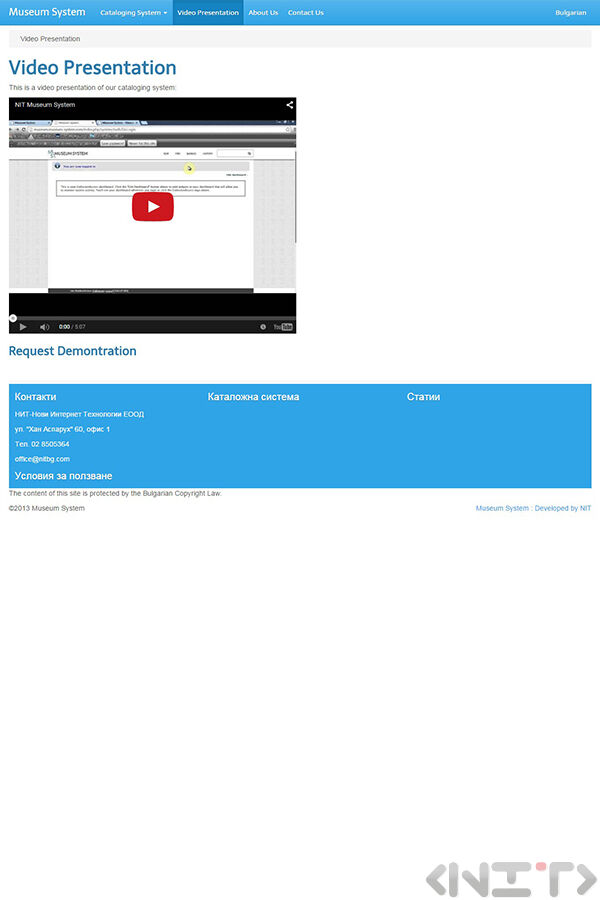 The product is a modern and reliable web-based software platform. With it help, users can identify objects, type and display information about them, show their location on a map and many more.
The collection management system is extremely flexible; it consists of individual modules that can be configured, according to the customer's requirements and needs. This automatically turns it into a tool that can be applied in the activities of organizations of various types and sizes - museums, galleries, archives, libraries, municipalities and private collections.
For more information: http://en.museum-system.com/ .