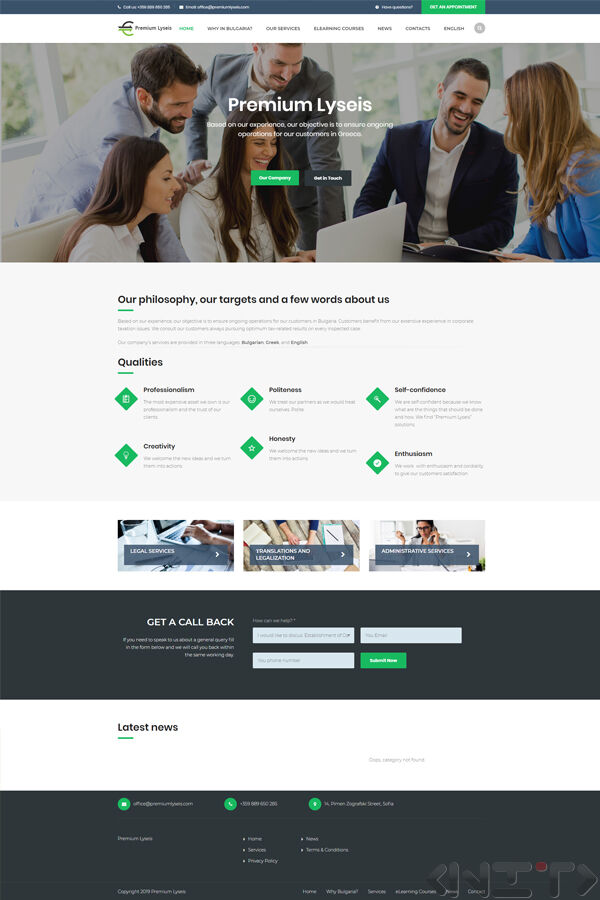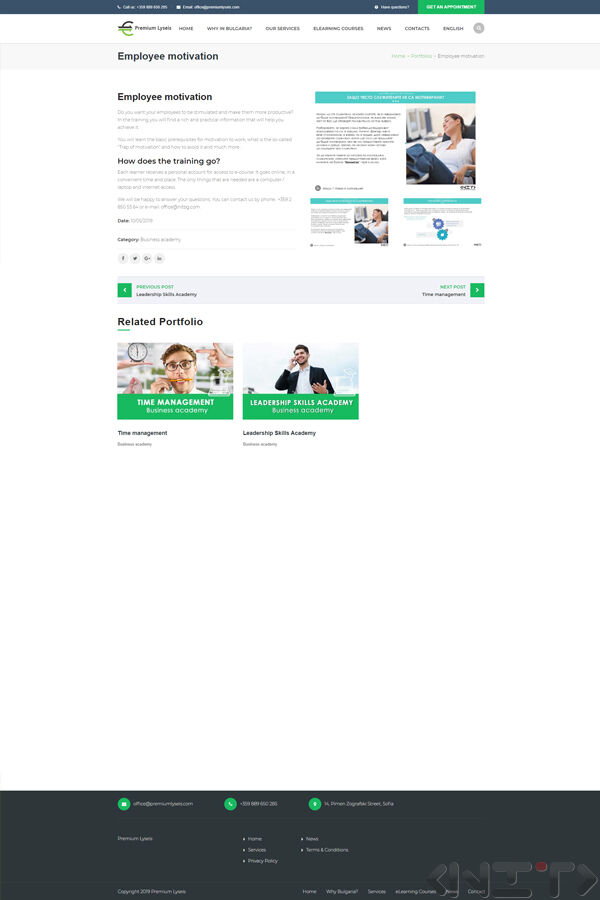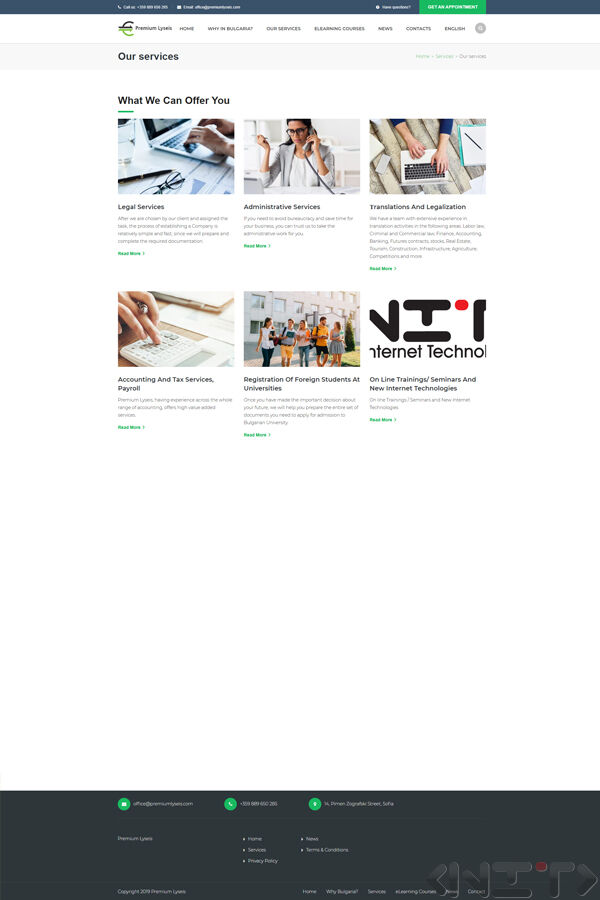 Our company's services are provided in three languages: Bulgarian, Greek, and English.
Services:
- Legal Services;
- Administrative Services;
- Τranslations And Legalization;
- Accounting And Tax Services, Payroll;
- Registration Of Foreign Students At Universities;
- Online Trainings/ Seminars And New Internet Technologies.
Based on our experience, our objective is to ensure ongoing operations for our customers in Bulgaria.
Customers benefit from our extensive experience in corporate taxation issues. We consult our customers always pursuing optimum tax-related results on every inspected case.
More about Premium Lyseis:
- Professionalism
The most expensive asset we own is our professionalism and the trust of our clients.
- Politeness
We treat our partners as we would treat ourselves. Polite.
- Self-confidence
We are self-confident because we know what are the things that should be done and how. We find "Premium Lyseis" solutions.
- Creativity
We welcome the new ideas and we turn them into actions.
- Honesty
We welcome the new ideas and we turn them into actions.
- Enthusiasm
We work with enthusiasm and cordiality to give our customers satisfaction.
https://www.premiumlyseis.com/