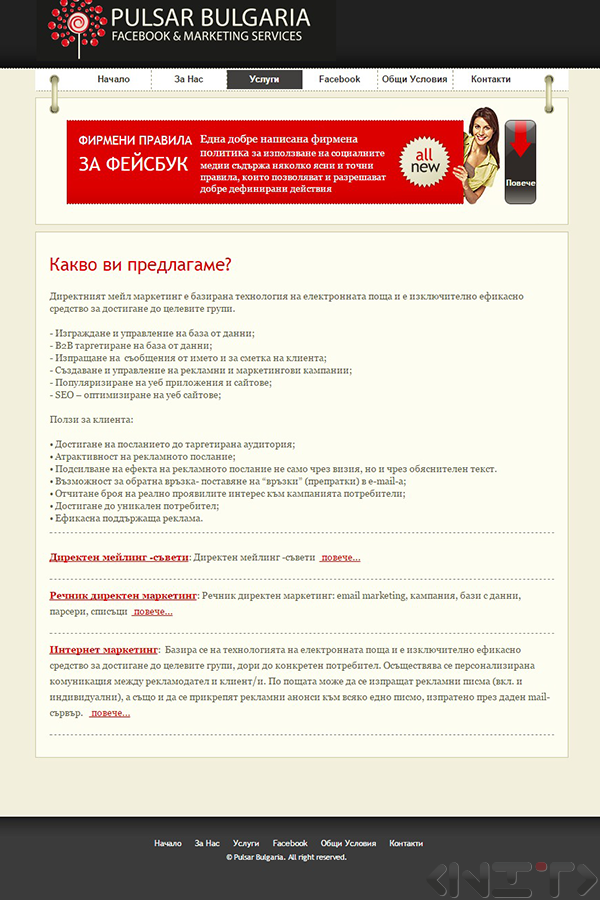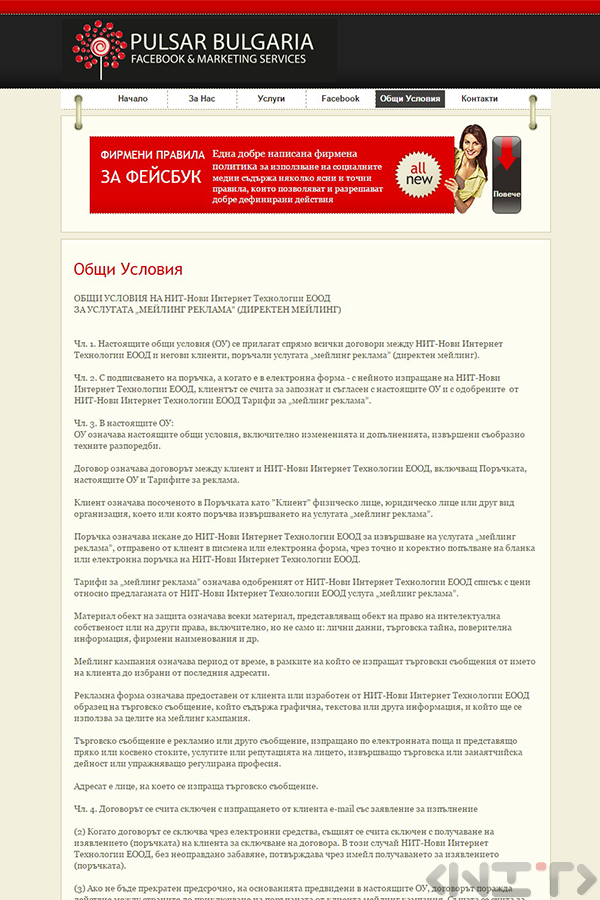 As part of the overall strategy for advertising, direct marketing offers quick, measurable results for companies of all sizes. Regardless of your budget, direct marketing helps to expand the customer base and increase the company's turnover.
Forecasts for the development of direct marketing in Bulgaria are very good. People are tolerant and responsive, which gives a chance to regain your investment.
Take advantage of our services and offer your products and services to existing and new customers. NIT-New Internet Technologies Ltd. offers services in direct marketing - databases, direct mail. We can conduct a campaign on your specific criteria and objectives.
http://www.pulsar-bulgaria.com/