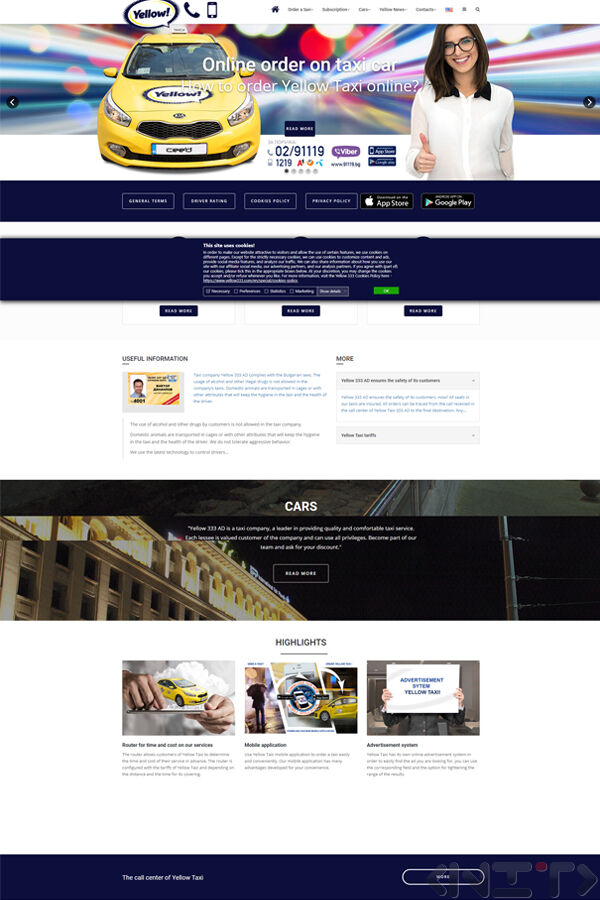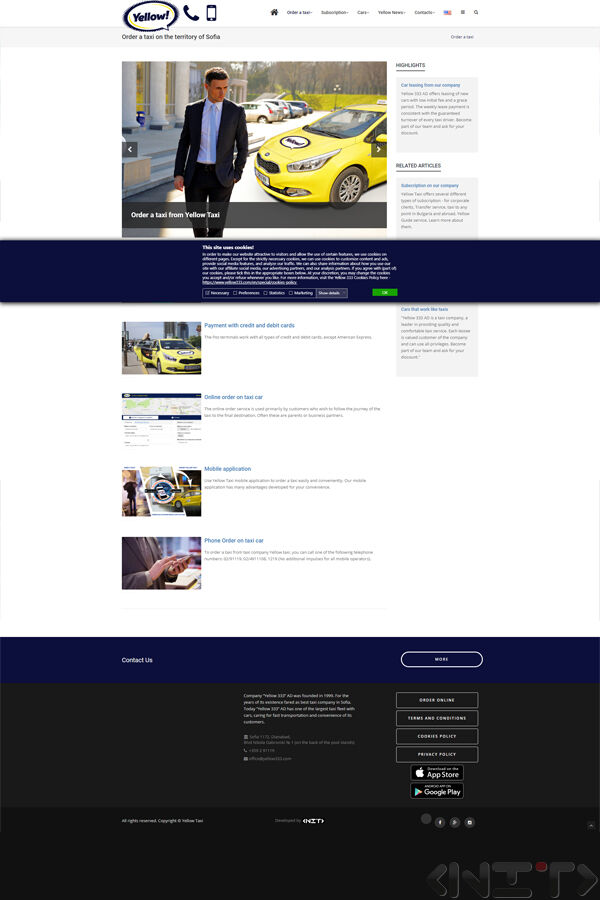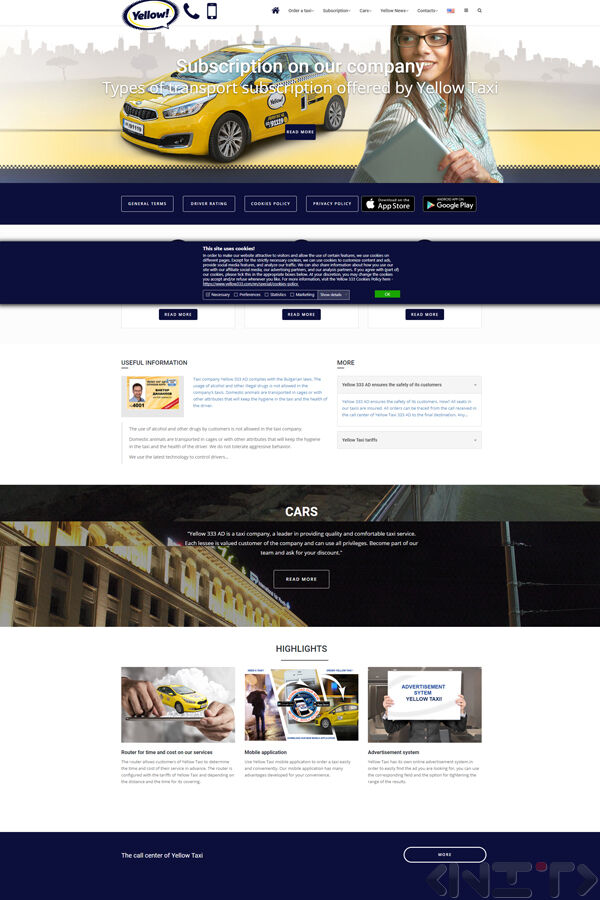 For the convenience of their regular and corporate clients 'Yellow Taxi' developed and implemented two very handy features - GPS system and Online orders. Customers with smart phones can use the mobile application of the company.
Besides taxi cars, the company also maintains its own service and car cosmetic center.
'Yellow Taxi' has a ISO 9001certificate.