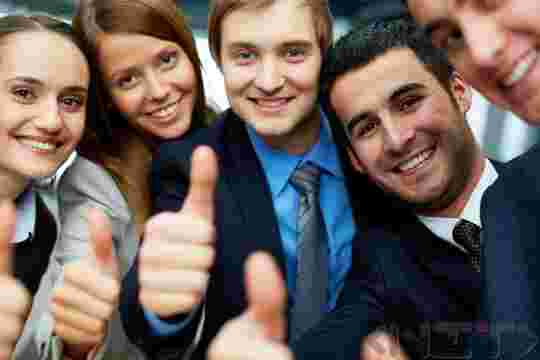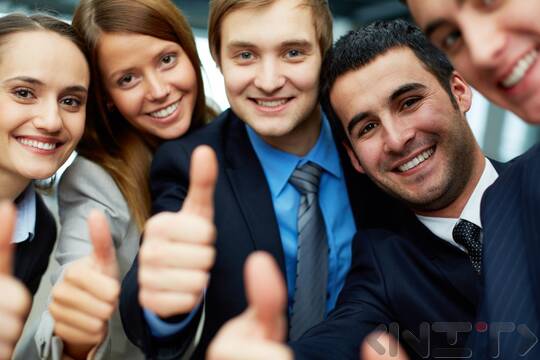 In a presentation on "10 Things That Determine Employee Engagement," OfficeVibe.com shows what are the most important elements of building a company culture of strong employee engagement.
The problem of employee engagement is serious. A Gallup study shows that only 13% of employees feel engaged, which means that the other 87% of employees are not engaged - they are unemployed or actively engaged.
All this has a direct effect on the efficiency, the micro climate, the business results.
Let's see what are the 10 pillars that determine employee engagement.
1. Relations with the manager
Surveys show that three quarters of people who leave work do so because of their direct supervisor, and this happens when the relationship between the two is not good. The relationship between manager and employee is critical to engagement.
The relationship between manager and employee can be improved by:
Coaching from the manager
Regular feedback from the manager
Providing development opportunities

2. Happiness
Happy employees are more productive employees.
While not many, happy employees are also more involved and committed to the processes within the company. They treat their colleagues better and are more customer-friendly.
The feeling of happiness can be increased by:
Respect
Engaging employees in the generation of ideas
An expression of sincere care
In order to be happy, employees need to be shown what can make them happier in their jobs. A manager can help employees identify areas of work stress that they can neutralize, as well as areas that bring them joyful feelings to focus on.
3. Wellness
Care for the health and well-being of employees increases their commitment to work. However, many companies do not value the link between wellness and engagement.
The feeling of more wellness in employees' lives can be enhanced by:
Encouraging walking and movement
Healthy food or snacks in the office
Fitness card
The more employees are physically fit and have healthy eating habits, the more energetic and productive they will be.
4. Harmony with corporate values
The way employees manage to align their personal values with key company values has a direct impact on their engagement, efficiency and performance.
That is why it is so important to appoint the "right people" in the company - not only according to their technical competence (knowledge, skills, experience), but also according to their attitude to the philosophy of working in the company. Employees need to fit the company culture and vice versa.
Adjustment to corporate values can be aided by:
Periodic reminder of company values
An inspiring corporate mission
Clarity on vision and long-term corporate goals

5. Job satisfaction
Open communication and honest relationships contribute to greater employee engagement and empathy.
Work problems should not be swept under the carpet. The manager should approach them proactively and seek feedback from the employees about possible bottlenecks in the work that are prerequisites for dissatisfaction.
The manager should not have to have a conversation with their employees about what would make them happier and more satisfied at work. For example, whether their expectations are justified by the company, job title or pay, do they know who to target, if they need any assistance, etc. The more open and honest things are, the better.
Higher job satisfaction is facilitated by:
Fair payment
Assisting employees
Clarity on the role of employees and the results expected of them

6. Relationships between colleagues
According to a study, the relationships between colleagues and the degree of socialization between them is proven to be a strong factor in job satisfaction outside and outside the workplace. Conversely, if an employee is neglected in the workplace, it is extremely bad for his / her engagement and efficiency in the work.
Relationships between colleagues can be fostered by:
Team building events
Promoting informal contacts between employees
Provide opportunities for group and team work

7/ Feedback
Employees need regular feedback on how they handle the work of their managers. Firms that give feedback to people register more empathy and lower turnover.
Giving feedback once a year (for example, during the so-called "annual certification") is not enough - it is too long. Employees need much more frequent feedback to make sure they are moving in the right direction and that they are growing. This enhances their commitment to work.
Giving feedback can be improved by:
Regular meetings between manager and employee every month
Encouraging feedback from colleagues of the employee
Search for new ideas and suggestions from the employee
Ideally, the manager should give feedback to his people even more often than one month. For example, once every two weeks, through brief and informal conversations about the work and presentation of the employee.
8. Recognition
Acknowledgment is an extremely powerful way to enhance people's intrinsic motivation and increase their commitment and empathy. 78% of employees say that their motivation increases when they receive recognition for a job well done.
Recognition should be done at regular frequency, when there are genuine reasons for this, of course. The word "Bravo!" it should not be heard only once a year, such as at a Christmas party or when receiving the annual bonus.
Recognition can be improved by:
Expressing praise once a week from manager to employee
Encourage colleagues to praise each other
Praise should be very specific - why exactly is bragging and what good has happened

9. Personal growth
Studies have found that companies that invest in training and development of their employees have higher key performance indicators than competing firms that do not invest in employee growth.
Managers benefit from having employees who are getting better and better at working with each passing day. These are engaged and committed employees who are more productive and efficient.
The personal growth of employees can be facilitated by:
Encourage employees to engage in side projects that will develop their skills
Encouraging continuous learning, mentoring and mentoring
Reminder of company mission\

10. Embassy
The question that is worth asking employees is "On a scale of 0 to 10, how would you evaluate the likelihood of recommending this company to your friend's work?"
The employees who would recommend the company to their friend's work are strong "ambassadors" of the company. Employees who would recommend and even use the company's products are strong ambassadors for the brand or product. These are increasingly engaged employees.
Company ambition can be promoted through:
Emphasizing the role of employees in the company
Periodic motivating interviews
Gathering corporate culture feedback
In summary:
Engaged employees don't just happen, just by accident, by accident. Even if the company has enthusiastic people with strong internal motivation to work, specific managerial actions are required to maintain and develop their commitment and empathy.
Above, ten key things related to job engagement were outlined. These are ten important emotional metrics that bring benefits to managers and companies who pay attention to them and invest time and energy in them.