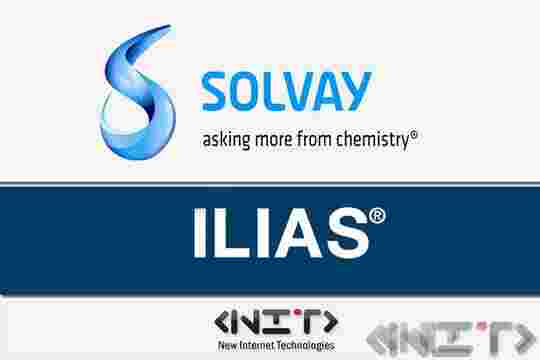 The Solvay Group, whose headquarters is in Brussels and has employees in 62 countries, entered the Bulgarian market in 1997. The plant in Devnya - Solvay Sodi AD deals with the synthetic production of soda ash. It is the largest soda plant in Bulgaria as well as in Europe, providing about 1% of the country's total exports. The areas where exports are concentrated are the Balkan Peninsula, the Middle East, Russia, the Mediterranean basin, Asia, Africa, and South America. The products come into use in aircraft, automobiles, batteries, smart devices, medical devices, as well as in the extraction of minerals, oil, and gas. The materials are lightweight and contribute to the cleanliness of the transport, and the high-performance chemicals used to improve the quality of air and water.
Solvay Sodi AD strives to offer its employees a safe working environment, promoting their professional development and maintaining a constant dialogue with them. As a supplier to thousands of industries, the company is looking for a way to reduce environmental impact.
The strategy of the company is to focus its activities on the markets where it brings added value, as well as in developing innovative and competitive solutions for its customers.
The variety offered by Solvay improves efficiency and facilitates the use of products used daily. For example, polymers and fluorinated liquids help to make cleaning and washing agents more efficient. Polyamides, polymers and smart fibers are used in the textile industry to create high-quality, highly durable clothing.
The polyamides, specialty polymers and mixtures offered by Solvay contribute to the performance and lightweight of vehicles. Battery performance is enhanced by fluorinated electrolytes and lithium salts. In addition to the company's solutions, they allow automakers to meet changing global standards and contribute to aircraft safety. Solvay's modern solutions contribute to the efficiency and safety of aircraft.
Solvay Sodi AD offers products that meet the needs of all participants in the food chain. Eco-friendly fluorinated compounds and solvents serve to protect crops and improve their productivity. Vanillins, in turn, serve to reduce the fats and sugars in foods that are preserved.
With regard to construction, the company enables the design of more sustainable buildings with lower energy consumption. The solutions are related to the use of fluorinated products and biodegradable solvents.
In 2016, the Child Safety Initiative for Cars was launched. It has two main goals. One is educational - through a presentation during class to explain the importance of the rear seat belt. The other is to draw the attention of parents and the whole community to this serious problem.
NIT - New Internet Technologies Ltd. supports the process of digitalization of the company Solvay Sodi AD through the provision of a remote e-learning platform.