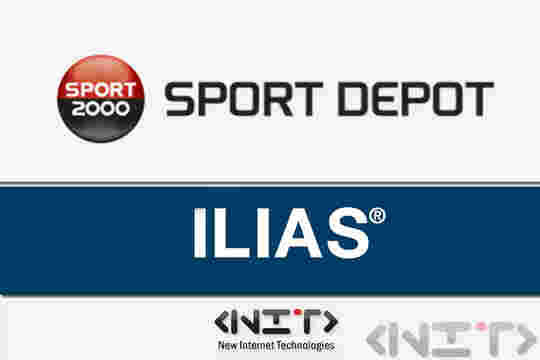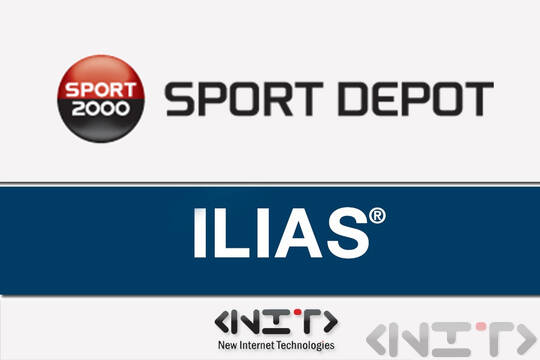 NIT - New Internet Technologies Ltd. provides for the needs of SPORT DEPOT Stores ILIAS distance learning platform /LMS/, LMS system hosting, technical support and more.
SPORT DEPOT is the largest chain of sports stores in Bulgaria. It has shops in the cities of Sofia, Plovdiv, Varna, Stara Zagora, Ruse, Sliven, Lovech, Gabrovo, Pleven, Dupnitsa and Veliko Tarnovo. Official partner of SPORT 2000 International, the company offers sports goods, clothing and shoes to over 100 world-famous sports brands - Adidas, Nike, Reebok, Puma, Salomon, Speedo, Lotto champion and others. Among the goods offered by the chain, you can find a wide variety of clothes, shoes, equipment for various sports - football, volleyball, skiing, snowboarding and more. In Bulgaria, SPORT DEPOT stores are one of the most popular sports chains, which has 21 retail outlets.
The brands that work with the great supply and choice that you can find in the stores of the company make it preferred by customers of all ages.
The chain of stores has an online store where sports goods - sneakers, t-shirts, sweaters, sports accessories, and more. are arranged in an impressive way. Shopping is easy and the online store often offers seasonal promotions. The supply of sporting goods is different, for women, men, and children. You can browse through brand and sports items. An up-to-date brochure and all required attributes are always provided, such as delivery method, warranty period, etc.
The development of training for employees and the use of the ILIAS training system aims at enhancing the knowledge and capacity of all chain stores. Improving digital culture and staff development policy contributes to better market performance and better business results.