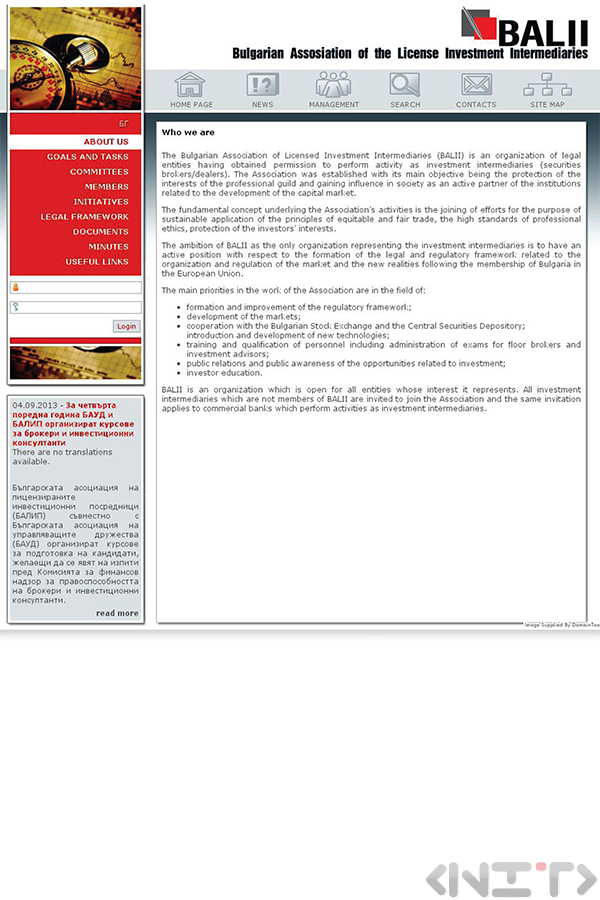 These were 'Euro-Finance', 'Ever' and 'Ulpia Investment Management'.
Over the years, BALII has established itself as a leading professional organization with a coherent policy for protection of the investors' interests, investment firms and investment community.
BALII is led by the idea of establishing the principles of equitable trade, professional ethics, protection of the interests of investors and capital market development.