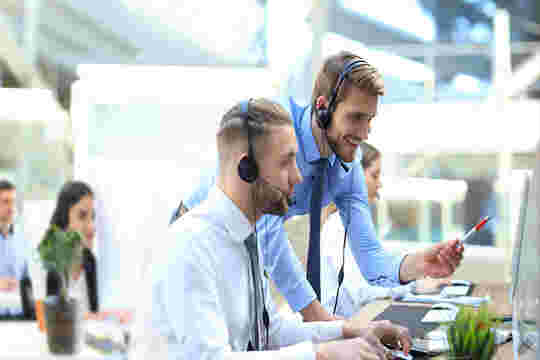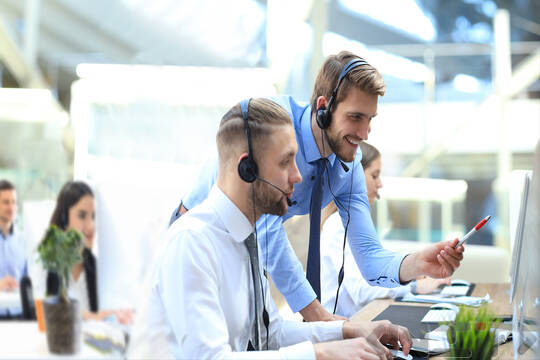 Therefore, it is important that your company provides impeccable customer service, at all levels.
How to improve the way your company serves its customers?
Sign up for our Customer Management training
1. Listen
Talk less, listen more. Always listen to the client. This will help him calm down if he is frustrated, and you will be able to help him.
2. Analyze your customers
You should always know your customers well. How old are they? What do they do? What do they want to achieve? What problems do they face?
3. Ask for feedback
You can save yourself a lot of trouble if you regularly seek feedback from your customers. Give them time to enjoy their purchase, and then send them a survey asking for feedback. Write that you want to improve your products, and their opinion will help you achieve it. Offer a discount or free benefit to encourage them to participate in the survey.
4. Think about what they need
When you know your customers, you can anticipate what questions they will ask you and what products / services they will need in the future. You need to know your customers well enough to be able to offer them only the things they need.
5. Treat your customers like VIP guests
Make your customers feel special - this will automatically reduce your problems. Give them a special number or special email address that they can use to contact you.
6. Smile
Even if you talk to a customer on the phone, always smile. A smile leads to the release of endorphins in the body - they will make you calmer and happier. This way you will be able to handle even the most difficult clients.
7. Answer in the affirmative
Even in cases where you have to say "No" to a client, try to paraphrase your words in a positive way. Instead of "We can't refund you", you can say "I understand what you mean, we can offer you XYZ. How do you feel about that?
8. Apologize
Always apologize, even if it's not your fault. This will help the client to calm down if he is upset. If you take a defensive position, it will only irritate him further.
9. Give customers what they want
This will win their loyalty. Answer their questions quickly, and give them what they want when possible.
10. Train well the people who will deal with customer service
If you have a customer service department, you need to train its members very well - who your customers are, what you offer, etc.
Make a list of frequently asked questions so they know the best way to answer them.
How to manage your customers and how to make them a loyal and profitable partner?
Sign up for our Customer Management training
Conclusion
Treat your customers well. Allow them to communicate with you in different ways. People like to do business with companies that are transparent and responsive. Honestly, the competition for good customer service can easily be won, as most companies offer an unsatisfactory level. You can only be in the first place if you put in a little more effort.
Source: tapinto.net.
If you want to facilitate the training and development of staff in your company, you can use our distance learning systems . We also offer ready-made e-learning in soft skills , as well as custom e-learning .