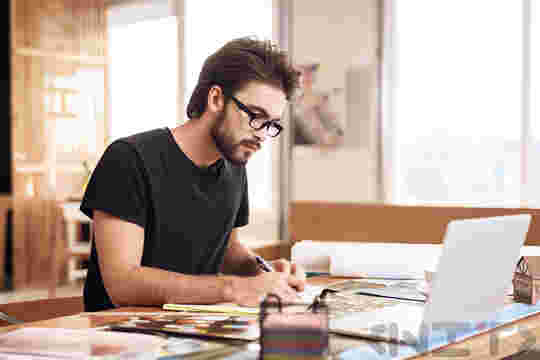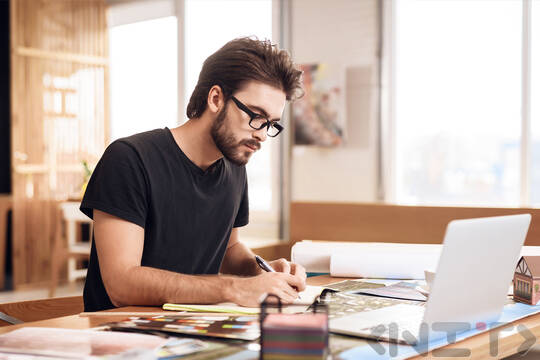 The tips below will teach you how to create a beautiful design easily and quickly.
Find inspiration
This is something that all designers do all the time. The only downside is that new ideas can come to mind at any time and in any place. Creativity is a state of mind and if you are open-minded, ask questions, think outside the box, observe and accept that there is always a better way to get something done, your imagination will become more active and give birth to more and more innovative ideas.
Less is more
Effective design is clean, balanced and helps people focus on important information. Of course, it will take time to learn the art of visual communication, but first try not to combine many contrasting elements or different textures.
Find out what impact different textures have
Textures in the design can be used to emphasize important places or vice versa - to shift the focus. Consider learning a little more about layers and see how you can use different textures to create depth.
Suitable printing house
Typography is a very important element of design. Fonts are important and can not only change your message, but also the impact of your presentation / training. Try different fonts, but don't change them for no good reason. Of course, do not hesitate to ask professionals for advice or look for a little more additional information on the subject. You can find many articles on the Internet about printing and its importance.
Pay attention to the colors
Colors play an important role in building the emotional connection between the audience and the content. There is only one way to find out how to use colors effectively: exercise. Experiment with different color palettes. See how different colors interact, learn the basic rules of contrast and use them to accentuate or hide an element of your design.
Use empty spaces wisely
Empty spaces mean the spaces between images, text and other elements located in your design. Blank spaces improve readability, make the page look elegant and help build a positive user experience. Empty spaces are the best way to focus on an element without having to use extravagant colors or images.
Of course, you should not leave too large empty spaces, as this tires the eye.
Look for balance and harmony
Even the ugliest design can start to look a little better if a little harmony is achieved between the individual elements. Harmony means the connection between all visual elements. How can you achieve it? Use the same type of images and do not combine, for example, photos, graphics and fonts in each slide. Try to achieve rhythm - it affects the visual flow and helps the movement of the gaze. To achieve visual unity, find creative ways to arrange repetitive patterns.
Learn how to use dimensions, scale and proportions
Contrast is a basic principle in design, but too much contrast can impair the quality of the design. Therefore, we recommend that you familiarize yourself more closely with the dimensions (physical dimensions of objects), scales (relative dimensions of objects) and proportions (harmony of scales), using a good old pen and paper. This will help you understand the relationship between the individual elements and use them so that you can focus on the places you want.
How and when to use icons?
The right kind of icons will attract the audience's attention and make them respectful. On the other hand, icons should only support the content, they should never be brought to the fore. Use them to break up longer text, add information, keep people's attention. Remember that design is communication, so make sure the icons you use spread your message correctly and effectively.
Be meticulous
Good designers pay attention to every detail, no matter how small it is. What does this mean in practice? This means that the more you pay attention to the arrangement of the elements, their organization, the use of different colors and contrast, the more you will engage the audience.
Source: elearningindustry.com .