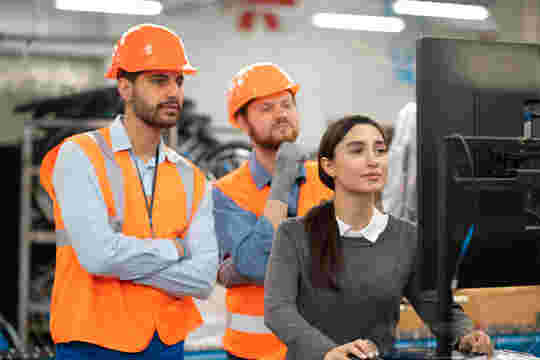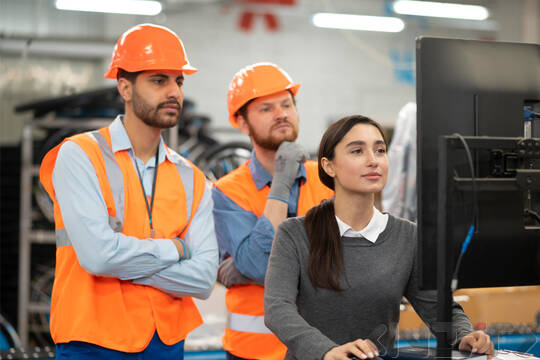 If so, you have come to the right place, because in this article, we will explain how you can do it and what benefits you would get from it.
We will pay attention to the different parts of such training, starting with the so-called Learning Management System (LMS), also known as the distance learning platform.
What is a training management system and how can it become part of an online safety training?
The training management system is a software application with which you can easily and quickly administer your training. With its help you can:
• Assign tasks to your employees.
• Show the current status of the training.
• Allow your employees to sign up for training that is not mandatory for them, but would be useful to them.
• Restrict the access of your employees - ie. they can see and participate only in the trainings specified by you.
• Administer training settings.
• Allow employees to repeat the training from scratch.
• Update your training materials.
• Create a Repository of training materials.
• Track the educational progress of each individual employee.
• Assess with the help of online tests, exams and practical tasks.
• Issue and store completion reports.
• You issue certificates.
• And many others.
In short, the LMS is a system that fully automates the process of conducting and managing a training. It is easy to use, saves time and money and allows you to monitor in detail the results of training.
What are the types of training you can do online with the help of LMS?
Now that you know what a distance learning platform is and have a basic idea of ​​how you can use it, let's turn our attention to the type of training you can use with this type of software. The short answer is - with all kinds of training. You can use LMS to set and submit tasks and exercises, track their performance, keep reports and more.
E-learning
You may have heard of these trainings. To implement and conduct them, you need a computer, they are available online and focus on a specific training topic. Typically, they meet the following characteristics:
• Contains visual and audio elements.
• They have navigation and control buttons - for play, for replay, for pause.
• Contain tests, exercises, tasks - individual and group.
• They are available at any time and from any place.
• Saves money because it can be provided to a large number of employees at the same time, without having to rent a hall, transport, etc.
• Ability to review what you have learned at any time.
• Standardized, consistent training.
You can buy ready-made e-courses from training providers or order them to be made especially for you.
Providing written materials
Distance learning platforms can also be used to provide written learning materials. They will reach your employees quickly, and you will be able to track their progress.
Conducting online exams and tests
With the help of LMS, you can create and conduct an exam or test for your training. They will meet the requirements of your organization, as:
• You create the questions;
• You ask the right answers;
• You write the feedback for the people who chose the wrong or correct answer;
• You adjust the result for passing the exam.
Conclusion
We hope you already have an idea of ​​how you can conduct your occupational safety training online. Many of the things you have done by hand so far will be automated, such as scheduling, scheduling tasks, creating training archives, tracking educational progress, assessment, and more. Don't miss the opportunities provided by distance learning systems. They can be very useful to your organization.
Source: convergencetraining.com.