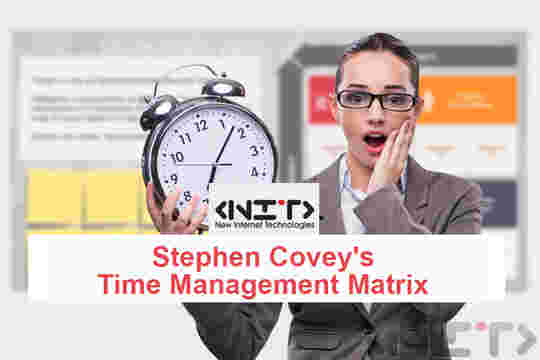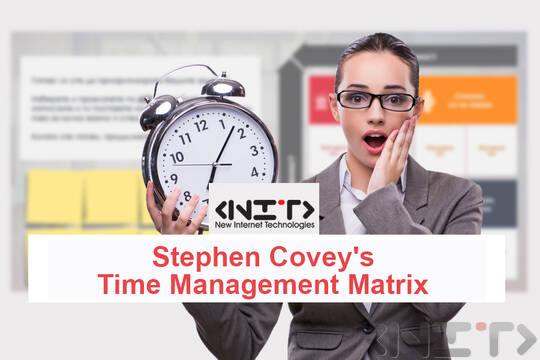 You will always have projects and tasks that take precedence over others, but you can't just stop working on everything else and focus on those tasks.
Prioritization refers to finding a balance - to identify which tasks are important and / or urgent. For this purpose, you can use the time management matrix of Stephen Covey.
Stephen Covey , author of The Seven Habits of Highly Effective People , classifies tasks according to two main factors - importance and urgency . Thus, he forms four main types of tasks that form his time management matrix.
IMPORTANT AND URGENT AT THE SAME TIME
These tasks must be completed immediately.
Examples: spontaneous crises and emergencies, preparation for a recent meeting, etc.
URGENT, BUT NOT IMPORTANT
Some tasks, such as sending emails and reports, are urgent activities that cannot be missed, but cannot be classified as important.
Therefore, if you have other more urgent responsibilities, you can delegate them to someone else, and of course he must have the necessary competencies.
IMPORTANT, BUT NOT URGENT
These are tasks that must be completed before they become urgent. Do not underestimate them and give them the time they need.
Examples: building good relationships with potential partners or clients, taking time to plan, taking preventive measures, etc.
NEITHER URGENT OR IMPORTANT
These are tasks that are not part of your responsibilities. If there are some that you have not completed in the last few months - delete them from your to-do list, and you can transfer the rest to someone else competent in the field.
If you want to learn more about proper time management, sign up for our online time management training .