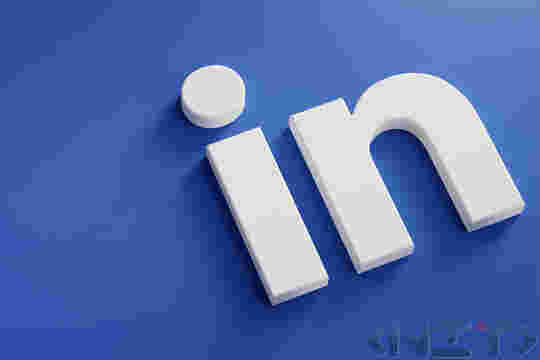 So, if you haven't used social media as part of your job-finding strategy before, it's time to do so.
Why is it good to have a LinkedIn account?
• You can apply for a job advertisement quickly and easily.
• Recruiters can find you much easier, and even be the first to contact you.
• You can build a positive image through recommendations from friends, colleagues, employers, clients.
• You can talk directly with HRs and potential employers.
• You can build the image of an expert in your field - through publications and participation in groups.
• You can explore the culture of the organization and use this information in your cover letter or during the interview.
Looking for a job on social networks
Main sections in LinkedIn profile
If you want employers to find you easily on LinkedIn and make your profile look professional, follow the tips below.
Profile photo
Only you should be in the picture, look friendly and be dressed appropriately - depending on your profession. Be sure to put a photo on your LinkedIn account. Otherwise, you are invisible.
Position (Headline)
This part should be as descriptive as possible and include more than the position you hold and the name of your employer.
Address (Location)
Write the city and country you live in, not your full address.
Experience
Current position
Describe your job responsibilities in as much detail as possible, focusing on your achievements. Describe your employer, unless it is a very well-known company.
Previous experience (Employment history)
Describe each (relevant) position you have held. Highlight your own successes as well as those of your employer. Be as specific as possible. Where possible, support your statements with numbers, percentages and context. Distinguish yourself by describing what you have achieved for your employer - how you have saved money, how you have improved productivity or increased company income.
Fill in all other sections
The most important sections that you must fill in your LinkedIn account are education, languages, projects and volunteering. The more information you include about yourself, the more likely you are to search because you have used more keywords.
For each of the positions you have held, you can upload a file to show your achievements. You can also provide a link to sites where your article has been published, where you have been cited, etc ..
Featured Skills & Endorsements
Choose those skills that you think are your strongest and that are most relevant to the position you want to start.
Most of the options LinkedIn suggests in this section are keywords used by HR. To remind yourself what skills to include, you can look at job postings, and choose those skills that are mentioned in all and that you have. Ask friends, colleagues, employers, clients to give you a recommendation.
At least 50 connections
The more links you have on LinkedIn, the better, as you will perform better in search results. If you are not in someone's network, your account will not be visible unless the searcher is using a paid account.
Join groups and participate in group discussions
There are all kinds of groups on LinkedIn. Recruiters are known to monitor groups. By default, group members can see the profiles of other members of the same group, even if they are not connected to a network.
Therefore, make your LinkedIn account easier to find by joining groups - by education, skills, etc ..
Looking for a job on social networks
Summary
After carefully filling out your LinkedIn account, try to keep it up to date. Use keywords that reflect your achievements and are relevant to the job you want to find.
To learn how to use social media to find the job you want, sign up for our online job search on social media .