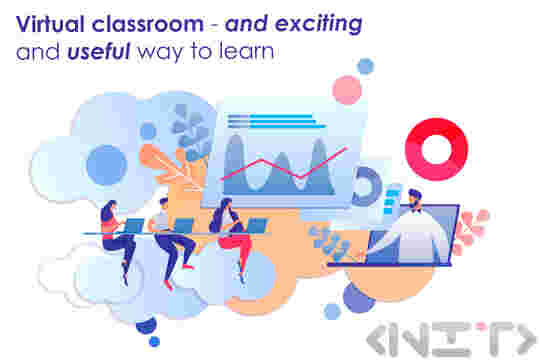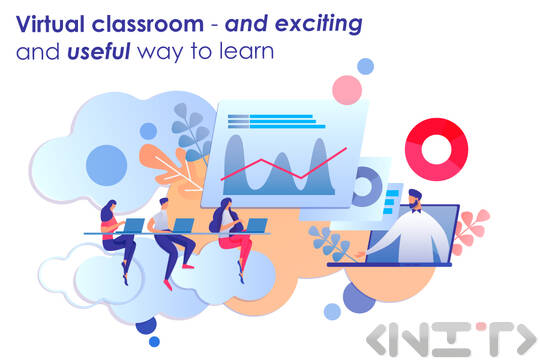 What is a Virtual Classroom - This is an online-based environment, a technology through which teachers and students can learn regardless of their physical location.

Welcome to the world of virtual classroom and video conferencing, whose technological capabilities bring people from all geographic locations to conduct online training, events, and remote forums. Available across a range of devices, including computers, laptops, tablets, and smartphones, the virtual classroom is at the heart of online training programs that have made the education market extremely competitive in recent times.

The main benefits of moving to eLearning through a virtual classroom are accessibility, convenience, flexibility and cost savings. Online courses are more personalized, which speeds up the learning process. Using tests and assessments, students can be divided into groups. In this way, each participant receives the knowledge they need without being bored with information that they are not interested in.

With an online virtual classroom, you can teach an audience of 500 with the same ease as you would teach 50.

In addition to the benefits, there are certain risks. For example, if your courses are not fun and dynamic, this would alienate participants. Technical difficulties and inappropriate content can also negatively affect the success of the training.

Here are 6 ways to help you set up and manage your courses to deliver exciting and rewarding training to your users:

1. Use a virtual classroom / videoconference /

Videoconferencing facilitates people who are more distant, giving them the same opportunities and learning experiences. Being able to see the instructor's face gives them a sense of traditional classroom and empathy.

2. Maintain The Engagement Levels Of Your Audience

Keep your students engaged with the topics of the course, using images, illustrations, and examples. Give them the opportunity to communicate with you, ask questions if they do not understand something.

3. Invite experts to participate in your training

With modern collaboration technology in virtual classes, co-trainers can contribute to your sessions without being physically present. This means that an industry expert can talk to students without leaving the comfort of their own office.
Virtual collaboration shows the real situation of the trainees and at the same time increases their access to experts worldwide.

4. Chat In Real-Time

Provide someone to answer real-time chat questions. In addition to lectures, hosting live chats can be an exciting way to make the learning process a lot more dynamic. With this option, you will be able to initiate discussions and gather learners for a collaborative, inspiring learning experience.

5. Provide training recordings and a captivating presentation

Prepare an inspiring presentation. It is advisable to make the study material available to participants at all times. Recording live training will allow them to review the topics taught and memorize key ideas.

6. Evaluate Your Audience With Assessment And Feedback

Gauging feedback and evaluating trainees is vital to any online training. They track both the progress of the participants and the extent to which the training has been useful and what improvements are needed.

7. Virtual classroom price

The cost of renting and using a virtual classroom is very affordable and significantly lower than renting rooms. Usually, your usage plans are on a monthly basis, but if you pay for 12 months you will use a serious price discount.

In conclusion

To what extent you will help the learner to enrich their knowledge is not solely dependent on the emerging technology. An important element is a passion that the lead speaker imparts. Weren't we all inspired by one particular teacher who has managed to leave a mark on us? Who knows, maybe your next session might be the one that can change a participant's life for good.