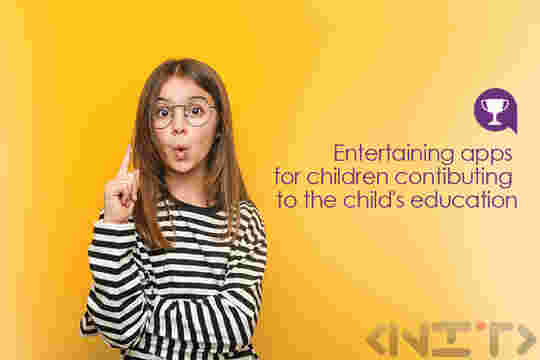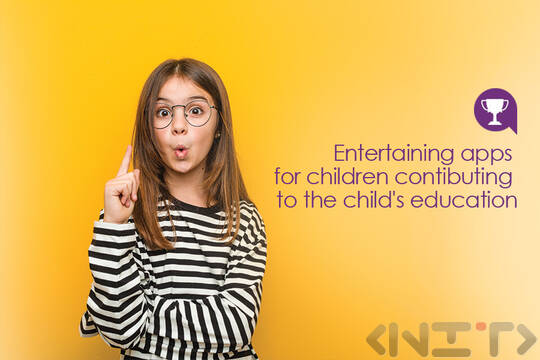 Do you know how to use online education programs for children? With them, they can learn a great deal of information presented in the form of fun games for kids and adults. What transformation has happened in education in the last few decades - with the advent of education apps! Students of all ages are getting older smarter and digitally literate.

Let's look at some great apps for kids that develop their minds and keep them entertained while learning.

1. ClassDojo

An interesting educational program that can easily turn into fun for kids going into education-type training "Virtual classroom". Ensures the interaction of all parties in the learning process. Students share their questions with the teachers, and parents can follow the discussion. Thus, due attention is provided and the learning process is nourished through more interactivity and interaction with the children, without replacing the actual classroom.

2. Duolingo

An educational program that offers an easy way to teach your child a new language. It offers many languages to choose from - Spanish, Dutch, French, German, Italian, Irish, English. It can become fun for children because the selected words that the teacher chooses for new lessons can be fun for children of the appropriate age. Free to download and use.

3. DragonBox

An educational program that offers fun educational games related to learning mathematics. Here, too, the fun for children is to rely on, so that mathematical connections and skills can be seamlessly acquired during the lessons. All 5 types of mathematical games for children require initial payment.

4. Quick Maths

A children's educational program designed for children from 2 to 6 class, presents challenges and games with numbers. You can find it at App Store.

5. YouTube Kids

Of course, most of the internet marketers at Google have thought of turning education into fun for children. YouTube section specifically for kids - offers educational children's videos and entertainment. One of the best channels for children. Free subscription and use.

6. Science360

Video library for children education created by the National Science Foundation - US National Science Foundation. Designed for a tablet to showcase scientific content, engineering news images, and video for kids. Authentic content provided high quality and renewal every week. There is a 360-degree view for children to view the content.

7. Crossword Puzzles

A kids app, a great tool designed for many aspects of children's education. It helps the development of the brain and interest in a variety of topics by the child.

8. Flow Free

A game, interesting for large and small children, offers 2,000 free puzzles. Offers packages for supplementing against payment.

9. Spelling Stage

Again in the form of entertainment for children and adults, the program suggests word order by letter. Makes writing and speaking exercises fun and interesting. The paid subscription offers a range of words for different age groups - from preschoolers to adults in English.

10. My Molecularium

One of the most fun educational games in the form of an application. Designed for high school students, it provides an easy way to understand materials chemistry. The materials are related to molecular structure, chemical formulas, and others.

Conclusion

It may seem that in recent years, it has become popular to enroll children in educational programs. Often the online way of teaching a child has many benefits.

Lessons learned and homework are activities that, when required, few children are having fun. Provide them with fun and up-to-date ways to learn what they need.

NIT - New Internet Technologies Ltd. has extensive experience in designing online training in Bulgarian. It is an excellent solution for various types of children's educational activities that require regular activities and monitoring of the student's progress. We can be of benefit to any educational initiative with our extensive experience in making fun games and tests, simulations, and more. Which, in addition to the entertainment of children, can support the educational process and contribute to the intellectual development of children.