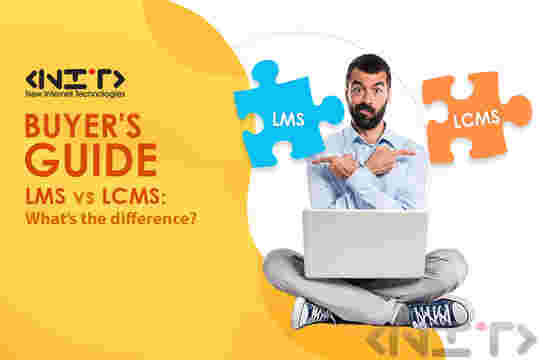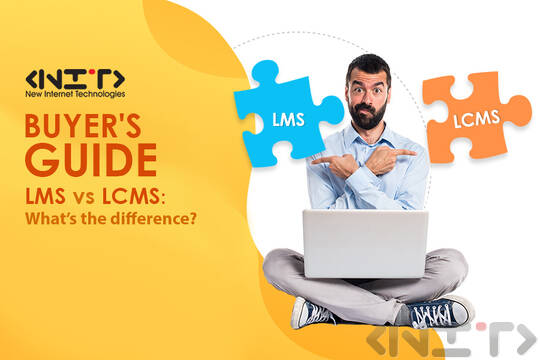 Learning Management Systems (LMSs) deliver and administer online courses to employees or students, while tracking their progress on the learning path. But to put these online courses together, teachers, trainers and managers need content. These are the content management systems (LCMS).
Below we offer a useful guide for this type of software platform that you can use to make a more informed purchase decision.
What else do you want to know?
• What are training content management systems?
• LMS vs. LCMS: What's the difference?
• General functionality of training content management systems
• How much do content management training systems cost?
• What type of buyer are you?


What are Learning content management systems?
Aimed at content developers and designers, LCMS are software platforms where e-learning content can be created, stored and managed.
The benefits of LCMS are twofold. First, content authors have a space where they can create and modify learning objects, which can include text, video, grades, and more. Second, LCMS offers secure storage for these learning objects so that they can be reused and rearranged for future use. This not only allows maximum flexibility in creating content, but also frees organizations from costly duplicate development efforts.


LMS vs. LCMS: What's the difference?
Because of their similarities, people often think that LMS and LCMS are one and the same thing. In fact, the term "LMS" has evolved to describe products that have both LMS and LCMS functionality, which can be incredibly confusing for buyers. But there are differences that you can look out for, and this can help you choose the type of platform that is best for your organization.
The biggest difference you should be aware of: LCMS is used to create course content, while LMS is used to convey that content to learners. Whether you have separate systems for your LCMS and LMS, or use a single LMS package that includes both (which is common), they work in tandem to manage the entire e-learning process.
For example, let's say a programmer needs to create e-learning content for updated management techniques. They can use LCMS to create this content, combining pre-existing assets such as video, audio and images with content that can be created on the system, such as text and test. LCMS can then help them arrange all of this material into a logically consistent, comprehensive course on the subject.
From there you can publish the finished content in the LMS. Learners enter the LMS to take courses and assessments, while managers and corporate trainers can access the learner's progress tracking system.


General functionality of training content management systems
Here are some typical features you'll find in content management systems:
• Development of educational sites.
• They combine pre-made media assets with tests and text (which can be created in the system itself) to create personalized learning objects, also known as e-learning content.
• Content management.
• Search content where e-learning content can be stored and retrieved for later use.
• Publishing.
• Once created, content can then be published in a variety of print-optimized formats for use in the LMS or otherwise.
• Opportunity to note which are the learning objects that affect the success of the learner.


How much do content management training systems cost?
Like LMS software, training content management systems are often cost-effective. You pay a monthly or annual fee according to the number of users in the system. Small organizations can pay as much as $ 5 / user, while large companies can pay less than $ 1 / user, depending on the provider.
However, this is not the only pricing model. In some cases, you can simply pay a fixed subscription fee to use the system, no matter how many users are in the system. Some providers will even charge you according to the number of courses you create or use.
Be sure to talk to suppliers to find out their unique pricing model so you can make the right budget.


What type of buyer are you?
Because training and development affect many industries, different LCMS may be appropriate for different types of buyers. Here are the two main categories of LCMS buyers:
Buyers from educational institutions
These buyers typically work in schools and universities and use LCMS to manage students' e-learning content. Some features to look for in these systems include social learning forums where users can interact and discuss course content, as well as homework and assessment.
Corporate buyers
Instead of students, learners in these systems can be employees, customers or channel partners. Features to look for here include enhanced enterprise functionality to implement the brand in courses and track certification to ensure that workers take the necessary compliance courses.


Market trends in content management systems
Content management systems are constantly evolving and changing to better meet the needs of trainers and learners. With this in mind, here are some trends to look out for with this type of software:
Adaptive design
More and more learners are using e-learning content on tablets and smartphones - devices that do not always lend themselves to sleek e-learning design. In response, many LCMSs are expanding their responsive design capabilities to ensure that every course you create looks and works well on mobile devices.
Automate course creation
Templates and themes support LCMS, but platforms are getting better at automating aspects of course creation to reduce development costs and time. Look for systems that can automatically encode course assessments based on course content and develop individualized pathways for learners based on past behavior.


Gamification
Using the addictive techniques found in video games, many LMS and LCMS incorporate functionality such as point systems, badges, and rankings to engage learners in e-learning. Look for these features to better engage learners in your organization.