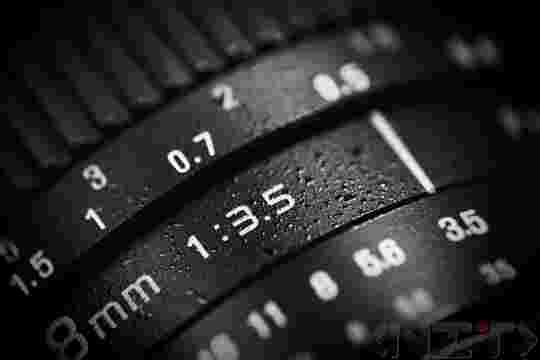 Maybe you're a budding photographer looking for inspiration. Or a budding entrepreneur trying to find free images to add to your website, or looking for images for your e-learning courses?
Whatever your profession, this list of the best free stock photo websites will ensure you always have access to copyrighted and royalty-free images.
How do copyright-free images work?
Some websites allow you to download cool photos for personal use (e.g. background wallpapers), but do not allow the images to be used commercially. Examples of this are using them for business cards, websites or posters.
Images on websites that are marked for Creative Commons CC0 use can be used, subject to the following:
"The person who has uploaded the image under such a license has dedicated the work to the public domain by waiving all of his or her worldwide rights in the work under copyright law, including all related and neighboring rights to the extent permitted by law."
Before you go down further and see what the free image sites are, there are two very important things in general to consider when using CC0 images and downloading photos.
While you don't necessarily have to give credit to the creator of the photographs, we do recommend that you promote their efforts.
These websites almost always have a donation page. If you frequent free photo sites, consider donating to their cause. If everyone who uses a free image site can donate a few bucks, that's the price of a coffee. This would be a great help to the photographers and artists who offer their photos for free.
Now that that is cleared up, here are the sites you can book and use whenever you need free downloadable images for making your websites, courses or presentations.
Once you sign up to Freerange, thousands of cool high-resolution photos will be available to you at no cost. All images on the website can be used for personal or commercial projects. For photographers, Freerange also offers Google AdSense revenue sharing when you contribute or upload your own photography.
This is one of those photo sites with free downloadable photos that offer accurate keywords and descriptions in addition to thousands of unique images. The site also features about 20,000 CC0 photos.
Unsplash is a project started by the online marketing agency Crew, but has grown into one of the largest and most used sites for royalty-free photos. It currently has over a million images covering all sorts of topics, with authors uploading images from all over the world.
As the library for downloading nice pictures and images grows, the search functionality also improves and you can search the database of royalty free images by colors, trends, collections and much more.
Although Unsplash started out as a side project, it is now one of the top photo sites. It is preferred by companies for making online training and websites.
Pexels is a website that wants to help. Launched in 2015, it has grown into a reputable stock photo library. Its mission statement articulates its purpose best:
We help millions of designers, writers, artists, programmers, and other creatives gain access to beautiful photos they can use freely, enabling them to create amazing products, designs, stories, websites, apps, artwork, and more.
Pexels is also unique in that it doesn't just show images hosted on the Pexels website. It also uses external image sources from other high-quality websites, such as Little Visuals.
Best of all, Pexels verifies its images to ensure the highest quality images available. Many outstanding photographs can be found on the site, and although with some niches you will find it difficult to find an image, this changes over time. Please note that you can also download copyright free stock videos from the site.
Although Flickr is not dedicated to public domain images, it boasts an extensive library of high-quality public domain images. Flickr remains one of the largest image libraries on the web, and with millions of high-quality public domain images, you're unlikely to run out of stock photos anytime soon.
New features are always popping up on Flickr, too. For example, you can order prints of photos directly from Flickr, which is great if you spot a photo you like. If you're new to the platform, check out the Flickr beginner's guide, as there are a few features like photostream and Flickr Pro that you'll want to know about.
The one thing to remember about Flickr is that not every image on the site is free to use, royalty-free, or under a Creative Commons license. Make sure you double check the details of the image before adding it to your website!
You can easily get lost for hours looking at the cool pictures in Life of Pix. They are gorgeous!
Created by Montreal-based advertising agency LEEROY, Life of Pix is a haven for free photography that is in the public domain. Even better, the Life of Vids website contains even more impressive videos that are available for free. Each week, Life of Pix selects a photographer to take the front page and receive additional advertising, and photographers can manage their Life of PIx profile to make sure it showcases their best work.
StockSnap provides an excellent and extensive library of free images. With hundreds of high quality images added every week, StockSnap is no ordinary photo site or ordinary photography store.
Created by the good people at Snappa, every single photo on StockSnap is free to use. You'll be hard pressed to find a better image repository.
Pixabay is another image repository that displays and integrates images from other sites . It tries to collect the best of free stock images for your personal or commercial use.
Pixabay also allows easy access to "camera search", which allows users to browse images based on the camera used to capture them. This is a great resource for beginner and professional photographers alike.
Wikimedia provides a truly stunning repository for images, covering everything from lush landscapes to historical events.
With over 34 million freely usable media works, including videos and sounds, Wikimedia is a must-have for graphic designers, photographers and artists looking for free, high-quality images. Wikimedia is also part of a much larger organization dedicated to free images, education, and information.
They say something works well when you hardly notice it, and that's exactly what Burst provides. Similar to Unsplash, Burst offers not only an elegant interface to browse, but also a very wide selection of images and categories to choose from.
Even better, it provides low- and high-resolution copyright-free images, depending on whether you're adding images to a website or using images for graphic design.
If you need a huge online repository of free high-quality images, bookmark Burst immediately.
KaboomPics is an impressive undertaking. From the UI design to the sheer number of impressive photos, you'll find yourself viewing images you don't even need.
If it were just about royalty-free images, KaboomPics' selection would already be top notch. But it also has both a color picker and color palettes for the images.
From photo shoots to informative blog entries, this is one of the most impressive free image sites out there.
If you are looking for a royalty-free and copyright-free image search tool, then Openverse is the tool for you. Developed and maintained by WordPress, you can use Openverse to search the web for copyright-free images. Even better, you can use Openverse to search with a variety of Creative Commons licenses, such as CC BY (crediting the creator of the image) and CC BY-ND (crediting the creator, no adaptations allowed).
One thing to note with Openverse is that you have to click on the image's website to find the exact license to display, rather than just using the Openverse URL (which doesn't count!).
Looking for something a little more fancy? Need a whimsical high-resolution royalty free photo? Then Gratisography is the place for you.
The site features a bunch of copyright-free images that are "Truly unique. Usually quirky ;) Always free." and will allow you to add a unique touch to your next project.
Libreshot is another convenient source of slightly unusual photographs without paying royalties. Every shot on the site is the work of owner Martin Worrell.
Worrell uploads his brilliant photographs from around the world to Libreshot, allowing you to use them for free. All he asks is that if you use one of his photos, you add a link to the site.
Negative Space offers you thousands of beautiful royalty-free images covering a wide range of categories. Like some of the other leading image sites, you can search Negative Space using the color of the image you want rather than a specific search term or category.
New free images are being added all the time, so be sure to bookmark Negative Space for your next project.
Your last option for free images is the excellent Reshot. If you want truly unique images, Reshot is one of your best options.
The site's team checks every photo uploaded to the site, ensuring that only the best of the best are available to you. This means that the standard of photographs featured on Reshot is very high, and this will reflect in your work.
What's great about Reshot is that you can also use it to find unique icons and illustrations for your next project, as well as search for images using different image orientations.
Of course there are many more free image sites you can use.
Let us know if you know of a nice site we missed.
We can best help you if you contact us for consultation or course development or employee training service.