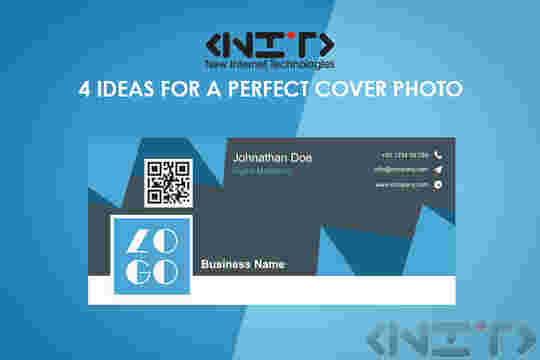 This condition applies to absolutely all social networks - Facebook, Twitter, Google + , LinkedIn, etc. In this article we will look at 4 basic requirements that must be met by your chosen image.
1. Pay attention to the dimensions
When Facebook first introduced the so-called cover photo, the other two leading social networks - Twitter and Google + did the same. This element gained popularity very quickly and became a leading marketing tool. If you want to present your brand in an adequate way, you need to use images that, in addition to individual design, must also meet certain requirements in terms of size.
This information can be found in the help centers of each of the social networks. But in order not to have to look for them, in the following lines, we will indicate the sizes that give optimal results.
Facebook - 851 x 315 pixels.
Google + - 1080 x 608 pixels.
Twitter - 1500 x 500 pixels.
LinkedIn background image - 1400 x 425 pixels.
2. Use the colors of your brand
The cover photo occupies a large part of your profile/page. Therefore, it must be in harmony with the other elements of your brand.
If the colors on your cover do not match the colors of the logo, your profile/page will not look harmonious. And your visitors may think that you do not pay enough attention to your online presence. You have to keep in mind one more thing - your brand must be presented in a similar way in all social networks.
3. Change your cover photo often
Changing the cover photo doesn't require much effort - just a few clicks. And for this reason, it makes sense to change it often - to highlight your current promotions, the upcoming season or an upcoming event.
4. Focus on the fans
When it comes to social networks, all your actions should be aimed at the audience, it should be in its interest and benefit. For this reason, you should have at least one cover photo showing your fans/followers. This is a perfect way to show gratitude for the support they give you. A commonly used and working method is to create an image that shows both your most loyal fans and your favorite products.
The cover photo is one of the most underestimated elements of social networks. But you don't have to be one of those people. If you want to advertise your brand successfully, you need to invest time and money in getting a unique photo. You can find many affordable tools on the Internet to process your image yourself, but we recommend that you use the services of a professional web designer. So, you can rest assured that your cover will be one of a kind, will be the right size and format. But above all, it must complement your brand and audience.
Source: socialmediaexaminer.com.