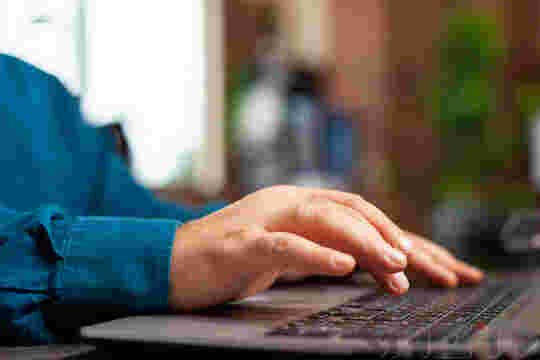 But in the modern digital world, there are many unique tools that can bring your illustrations and stories to life. In this article, 14 unique tools for modern authors, illustrators and storytellers have been selected.
1. GifBoom (free for iOS)
This application is defined as a "virtual expression network". With it you can create photos, stills or animated GIFs that you can later share with your friends. Once you've created a video, you can edit it with a wide variety of tools, such as crop, crop, rotate, zoom, and more.
You can use GIFs to promote your latest blog post, book, project, or to illustrate a favorite scene.
2. Inkflow Visual Notebook (free for iOS)
Upload photos, write notes and get organized with this useful application that serves as a digital notebook. It offers a wide range of styles - from narrow and wide lines to musical lines on which you can write everything - from a short story to a musical composition.
3. Doodle.ly (free for iOS)
Doodle.ly is a program that allows you to make sketches, and for your convenience there are a variety of realistic tools: pens, pencils and markers. This application is an innovative and unusual way to create painted pictures, sketches and notes in cyberspace, which you can then share with friends on social networks.
4. Comic Life ($ 4.99 for iOS)
This application allows you to create comics on your phone and then revive them in the form of animated stories. You can take photos, use different fonts and colors, as well as text bubbles with advanced management features. The application is an excellent tool for those who want to enter the world of comics or graphic novels.
5. Storyteller ($ 1.99 for iOS)
Do you miss a writing muse? Use this app to get thousands of inspiring ideas about the characters of your story, the place of development of the plot, genre and theme.
6. Poetreat (free for iOS)
Poetreat is a great tool for poets that gives its users rhyming suggestions while helping them count syllables.
7. Coffitivity
Coffitivity is an application for people whose creativity increases under the influence of ambient noise. With it you get the opportunity to choose one of the thousands of offered recordings of sounds familiar to us from everyday life, such as those coming from a busy cafe or from the corridor of the university.
8. ToonBoom
ToonBoom is a popular tool for creating content and animation of any style. It provides a complete set of tools for both amateurs and professionals, with the help of which 2D and 3D images can be created.
9. ZooBurst
With this tool, you can take your digital stories to the next level by adding pop-up 3D images to them. It is ideal for children's stories. Allows the stories to be recreated in a more lively form and their message to be conveyed in a fun and creative way.
10. Stormboard
Sometimes exchanging ideas with other people can lead to an idea worth millions. Stormboard (free for ordinary membership) is a platform that stores photos and videos so that everyone can contribute and become part of the birth of the next great invention.
11. The Brain
The Brain is a visual memory device that helps them create visual maps to help them memorize words, names, ideas, topics, and more. Authors can use it to follow the plot of their stories.
12. Creative Writing Prompts
Almost every author has faced a lack of creativity and ideas. When you find yourself in such a situation, the first sentence may be the most difficult. Creative Writing Prompts offers you more than 300 phrases that will tell you how to get started. For example: "Choose an object and describe the emotions it evokes in you."
13. Cold Turkey
If you're looking for an effective way to start writing without being distracted, download Cold Turkey (priced at $ 10, but 50% goes to charity). Cold Turkey will make you sit back and do the work you have put off so far. The platform even has the feature to block addictive websites and programs like Facebook and Tumblr .
14. Hemingway Editor
Hemingway Editor analyzes your writing style and checks your text for spelling mistakes. The platform also tells you how understandably you write and gives you an assessment. To start, delete the text from the home page and paste your own. Then select the "edit" option and see the suggestions with which you can replace some of the words you use.
Source: mashable.com.