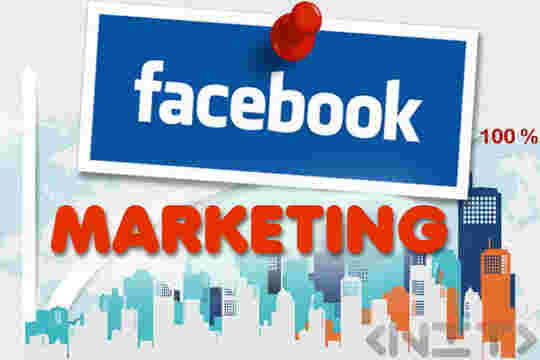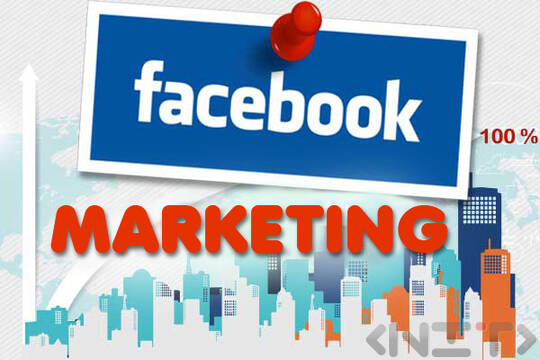 We suggest that all of you will answer 'Google and Facebook' and we did not find it hard to give that assumption.
The search engine and the social network are some of the most popular and influential companies in the world.
So whether you own a business or work in the field of digital marketing, these are the channels, on which your marketing strategy should be based.
Let's accept that you have already created your product, you have set the audience to which you will advertise it, and what remains to you is to decide how to reach those people. The safest way to accomplish this is by using the various forms of digital marketing.
In the present and in the next two articles we will emphasize on social media marketing and more specifically on Facebook marketing.
Besides a big user database, Facebook also provides excellent targeting options, which could further contribute to the effectiveness of your advertising campaign. Over 1 million small companies use Facebook as a tool to promote their business and most of them are making use of its advertising options.
In the following lines we will grant you their secrets – so your money will reach maximum ROI.
Secret No.1: Your Facebook ad must stand out of the crowd
Have you ever considered how many posts does the average Facebook user see in his/her News Feed? If you want your ad to attract people's attention, it must stand out from the rest of the information.
But how to do it?
Have you noticed, which is the first thing that you pay attention to when your eyes fall on a Facebook ad? Yes, it is the image.
In the social network, you can use several types of ads, but they all have several common features:
• Image. It takes over 50% of your ad space.
• Description. Depending on the type of your Facebook ad, it can be displayed in two different places – in ads that appear in the News Feed it is located above the image, while in ads that are displayed in the right sidebar – at the right side of the image.
• Title. This is the last thing to which users pay attention. It stands out much more in ads located in the right sidebar.
All three parts have a huge impact on the performance of your Facebook ad.
Of course, the most important part is the image – besides being the biggest, it is the only one, which visualization you can customize. Descriptions and titles use default colors and fonts.
You can find tips on what are the types of image that give the best results, but we do not advise you to follow them. The image, which will give the best results is the image that completes the message of your ad and stands out from everything else.
How to get such an image?
Do the opposite of what everyone else does. Taka advantage of the power of contrast.
The majority of people, who advertise their businesses in the social network rely on high-quality stock images. This is really the easiest and fastest way to get a beautiful image, but in most cases it will not stand out.
It may sound unbelievable but sometimes an uglier image can give better results. Looking out of place, it will attract more attention.
Secret No.2: The secret of the successful description or how to make users click on your Facebook ad?
As we already mentioned, the second thing users pay attention to when they see a Facebook ad is not the title, but the description. It should contain your message for them.
You should describe the benefits of your ad, such as 'Take a free copy of…', 'Learn how to…', etc.
In most cases, you will get the highest number of conversions, if you link your Facebook ad to a landing page, where you offer something for free. But keep in mind that these tactics will not gain you long-term subscribers.
We recommend you to link your ad to a page containing interesting and valuable information. You will get less conversions, but people will be more intrigued and they will be interested in your business in the future.
Secret No.3: Invest in the image you are going to use in your Facebook ad
The image you are planning to use in your Facebook ad may lead your campaign to success, but it may ruin it right at the beginning.
If you have decided to use the social network as an aid to your marketing strategy and to invest money in this, you should also invest in the image you are going to use in your ad.
A little higher conversion rate may have a huge impact over time, when your ad reaches thousands of people and this is absolutely possible in the social network.
What are the best practices that you can follow?
As we mentioned a bit earlier, your image should stand out from your competition. That's why there is no such thing as "the best type of image". However, there are a few best practices that you can follow.
In our article we will pay attention to ads that show in the News Feed as they are the most profitable ones and they receive the highest number of interactions.
1. Use image with the right size
If your image does not meet the image size recommendations set by Facebook, your ad will not look well – the image may be damaged or it may not be totally displayed.
You should keep in mind two more things:
• Depending on the screen size and the user device, your ad will be displayed in a different way.
• The selected type of advertising implies the usage of images of different sizes.
In order to be sure that you do everything in the most proper way, use Facebook's recommendations. The social network gives information about the most suitable image sizes, depending on the situation:
2. Pay attention to colors
The safest way to attract users' attention is through colors. And more precisely – through their contrast. If you Facebook ad combines colors that are different from the expected, it will stand out.
To get a better idea of which the contrasting colors are, look at the color scheme, we have shown below. Contrasting colors are arranged on its opposite sides.
As we all know, Facebook main colors are white and blue. So, if your ad contains orange, it will stand out.
But does this mean that orange is the best choice you can make?
No. You should check what colors your competitors are using and distinguish yourself from them. If you choose the same colors, your ad will not stand out and will not achieve the results you are looking for.
3. Do not forget the message
Yes, the main purpose of your ad image is to attract people's attention, but do not forget the message. If you have an irresistible offer, you should make it clear in the image. This is the first thing users will read. After that they will direct their attention to the description.
Keep in mind that according to the rules of the social network, the image text must not take more than 20% of its area.
4. Make people share your ad
One of the main advantages of Facebook ads is that they look almost the same way as the other posts that appear in the News Feed. Users can like and share them in the same way as posts.
In that way, if your offer is really impressive, your ad will get more shares in a natural and organic way.
Viral content is not an easy thing to be done, but this must not discourage you. Here, you should once again concentrate on the image. Positive images get more likes and shares in comparison to others. The best examples of such images are images of kids and pets.
Of course, you cannot always use these kinds of images, but if it is possible – do it.
5. Be original
In order your Facebook ad to stand out, it should not only contain contrasting colors, but it should be original too. Therefore, we recommend you to use only custom images or illustrations.
If you include something fun or unexpected, you will attract more attention. It's nice to let users slightly puzzled, because in this way they will look at your ad a few extra seconds.
In conclusion
This concludes the first part of our series of articles on "How to create a successful Facebook ad?"
During our next meeting we will introduce you to the so important and often overlooked Facebook targeting options.
Do not underestimate the power of digital marketing. It can give your business new development directions.
Resource: neilpatel.com.