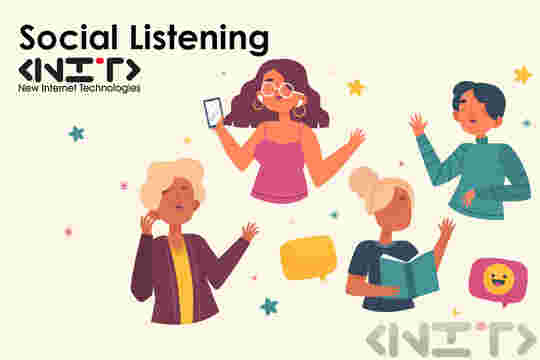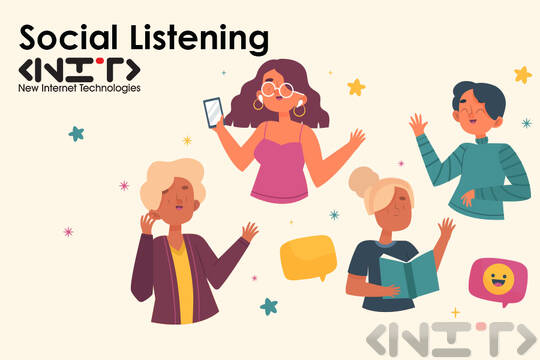 "Social listening" means being aware of what people on social media are saying about you and being able to give adequate feedback. In short, "social listening" means good and effective communication. Thanks to it, you will be able to understand how the audience perceives your products/services and improve them if necessary. This will significantly increase the trust that people have in your brand.
In addition, social listening techniques can help you stop negative comments in their infancy. When you answer comments and questions, you give face to your voice on social media.
To become good at social listening, you need practice, time and patience. Remember, however, that before you start building your new habits, you have a foundation to build on.
To do this, first find out who your main competitors are and look at their social media profiles, their official websites and blogs. Second, find out which are the keywords that give the best results for your brand - this will help you find relevant content to share with your fans. Third, gather the information in one place. This way it will always be at hand, you will be able to constantly make inquiries and determine what tools you need.
In order to be a good "social listener", in addition to "listening" to conversations on social networks, you must also give adequate feedback. If you pay attention, you will find that in social networks, people most often seek help. They are looking for help on how to use your product and what is the best way to do it. If you listen and respond, your customers will be satisfied.
Example: You can take a comment from Facebook and discuss it on your blog. This way, the rest of your audience will be able to easily understand how to deal with the specific problem. Social listening is a comprehensive process.
To get started as a social listener, you need to have the right tools. Find out which ones will be most useful to you and start using them. There are many options, but you do not need more than a few. Don't overwhelm yourself with information from 100 different channels - it won't help. The exact opposite is even more likely to happen.
The other most important thing to remember is that these social listening tools are great, but if you only use them to collect metrics, you miss the most important opportunities they provide.
Tips for effective "social listening".
1. Sort and organize the notifications you receive from social networks
A very useful tool for this purpose is Gmail: it is free, easily integrates with all Google products (etc.) and has many built-in features such as filters. It's a good idea to use your Gmail account to create all of your social media accounts - so you'll get notifications in one place. If your business already has social media accounts but uses a different email, you can change it.
Receiving notifications in one place is very convenient, but even better, you can filter them. Email filtering will keep your mail be clean, organized, and help you find specific topics or channels on social media.
2. Gather in one place the news coming from the blog space
You can use an RSS reader for this purpose, such as Feedly. With its help you can easily see the latest updates in your chosen blogs. In addition, this tool is extremely fast and compatible with smartphones.
3. Follow the conversations on social networks
Getting automatic updates from Feedly is very useful, but in addition to the most interesting topics on the Internet, you should also follow what people say about you on social networks. For this purpose, you can use Mention.net. This tool can monitor multiple sources in 42 different languages ​​and notify its users when someone talks about them on social media.
4. Listen to the conversations that take place on several different social networks
Gmail, Feedly ,and Mention are great tools, but unlike HootSuite, they can't create custom streams of updates to track conversations on all social networks. This is the most complex tool to use, but it is certainly the one that can give you the most and most diverse information.
5. Създайте съдържание, насрочете му дата и час на публикуване в социалните мрежи и го споделете
Buffer allows you to set the date and time your content will be published even months in advance, while HootSuite also has a sharing app. However, it may be better to use Buffer, as it is much more intuitive and has a few extra features. For example, if you want to post a photo on the social network Twitter, Buffer will "embed" the photo, while HootSuite will only create a link to it.
6. Create a schedule for each day
For your "social listening" to be truly successful, you need to create a schedule and follow it. This will save you a lot of time and you will not waste energy on unnecessary efforts.
Conclusion
If you use these social listening tools, you will be able to monitor what is happening in your industry and on social media in less than an hour a day. Of course, each tool can work independently, but you will achieve the best results if you integrate them.
Social media marketing is not just about posting and sharing information. Gathering opinions, understanding them and responding adequately will certainly have a positive impact on your brand.
Source:
bit.ly.