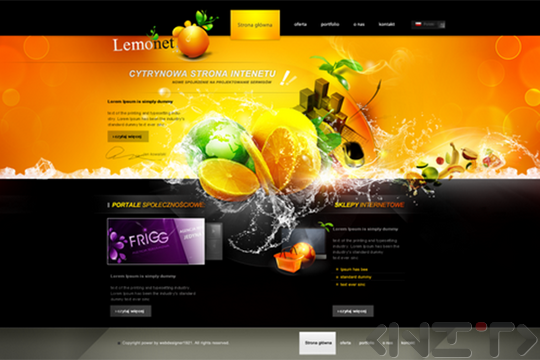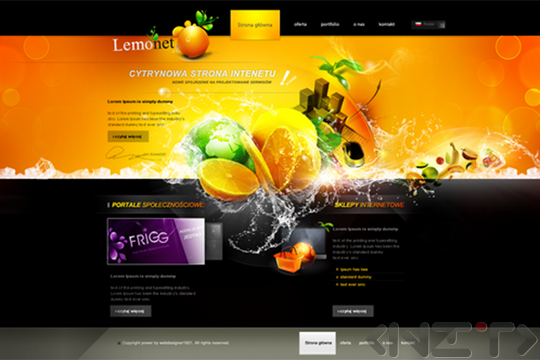 There are many elements on the home page of every website that affect user experience. These elements can be combined into three main groups: content, technology and design. In this article we will focus on the design elements, which every home page should have.
Build your identity
Your website's home page should represent your company, its main activities, products and services. You can achieve these goalsthrough a unique design, an interesting logo and memorable elements. They will attract the visitors' attention and may even turn them into customers of yours.
Clean design
Your home page should not be stuffed with too many functionalities, call-to-actions, links, etc., because they can distract the visitors' attention. Therefore, you should choose a clean design, with a simple navigation to the website's sections.
Choose an appropriate typography
Fonts have a huge psychological effect on visitors and determine their feelings towards your brand. Get to know the different font types and their symbolism and choose the most appropriate one for your website and brand.
Pay attention to the colors
Colors affect the way people interact with your website.
Here are a couple of things you should consider, when choosing the color scheme for your home page:
•Do not use excessively bright colors.
• Do not use onlyneutral colors.
• Explore and use color contrasts.
• Do not use complicating color schemes.
Use a memorable image
People react to text content in a different way than the one they react to images and other visual elements. Make sure that your home page includes a unique image that clearly shows what your products are.Apart from images, you can use videos.
Put links to social networks
As you know, nowadays, social networks are extremely popular. So, do not miss the opportunity to advertise your business there. The easiest way to do this is by putting links to different social networks from your home page. Remember, however, that they should not be located on a too prominent place, as this may annoy the users.
Intuitive navigation
Your homepage navigation should be intuitive, i.e. it must be easy to understand and use by someone, who visits your website for the first time. Moreover, we don't recommend you to use navigation menus that contain something other than text. This will slow down the loading time of the page and the visitors, who use slower Internet connection,will not be satisfied by their experience.
Use call-to-action buttons
It's good to use call-to-action buttons on your website home page, but note that they must be well thought-out and in a limited number. Think what your prospects would find interesting and useful and ensure they will get it.
Contact information
The home page of your website should provide easy access to your contact details. Be sure to tell the users what is your location and how they can reach you (phone number, email address), so they can contact you if necessary.
Blog
Your blog is the heart of your website; it shows your experience and generates interest in your company. Therefore, make sure that people can easily find it. The simplest way to do this is to show some of your recent articles.
Testimonials
If your company has positive feedbacks from customers, show them on your website home page. Let visitors understand they can trust you.
Final thoughts
Your home page performs many tasks - it has to serve different audiences and faces a lot of challenges withal in a matter of 5 seconds.
At best, it will:
• attract traffic;
• give information;
• turn website visitors into clients.
Do not miss the opportunities that the home page design offers you and pay special attention to them. Results will be available shortly after!
Resources: inboundmarketingagents.com;
impactbnd.com.