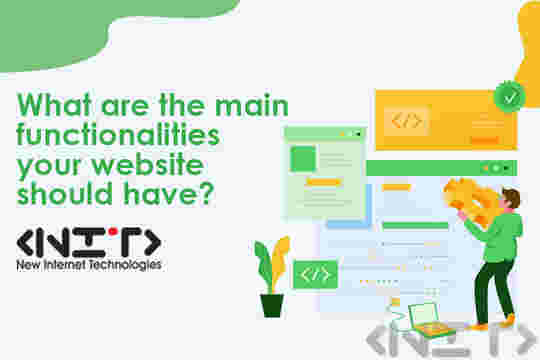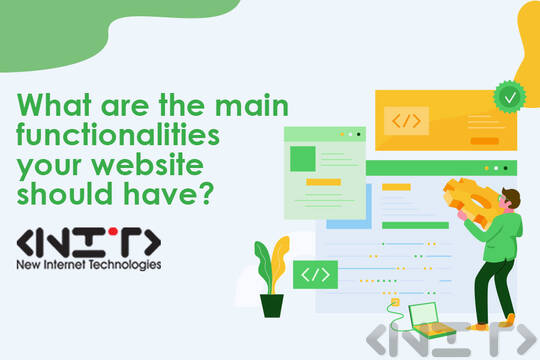 In order to accomplish its goals, however, your website should be developed and maintained in the proper way. Therefore, today we will introduce you to the basic functionalities that every website should have, we will answer a few frequently asked questions and we will clarify what does some of the most commonly used terms mean.
Your website must be responsive
During the last couple of years, responsive design became a trend in website development. Of, course, there is no coincidence. The development and distribution of mobile technologies (smartphones, tablets) requires visualization on screens of different sizes.
That's why, if you want your website to be modern, optimized and popular, you shouldn't miss the opportunities that responsive design offers.
Your website should clearly state the nature of your business
Your design, images and content should unambiguously reveal your business and your products. Avoid words, such as 'solutions', because they can mean a lot of things. You have just a couple of seconds to gain the attention of your website visitors.
Your website should contain contact information
We suppose that all of you have come across websites that either don't contain contact information or it is very hard to find. This is wrong. Contact information lets internet users understand how legitimate your business is. So don't miss this section while you are developing your website.
You can make a short description of your business, point out your location, phone, fax, email and you can even put an interactive map. It will help users to easily find your business.
Your website should have a FAQ section
If you notice that you clients are asking the same questions over and over again, add a section, which contains their answers. This will improve your customer service and will save you time.
Your website should contain up-to-date information
It is very important to provide an up-to-date information. An easy way to do this is by adding a blog section to your website. Write short articles, every few days. Of course, these articles should be relevant to your business and should contain information that the visitors of your website would like. This will also improve your Google rankings.
Frequently asked questions
How important is the design of your website?
Your website design is a main part of the success of your business. It will give users an idea of what your main activity is, to whom it is directed and who manages it.
How much should I spend on the development of my website?
There is no single answer to this question. The price of website development is defined by a lot of things: functionalities, complexity, type of design – a ready-made template or custom design, etc.
Terms
Hosting
In order for your website to be accessible for the internet users, it should be hosted. There are different types of hosting services, but we recommend you to choose a company that takes care of the security of their servers. This will ensure the safety of your website and its information.
Domain
The domain of your website is its address. Your domain name may include letters, numbers, characters and usually ends with '.com', .org', etc.
Blog
Blog is a kind of an online magazine, where companies list news or articles on current topics. Blogs are easy to be created and maintained. Therefore, many businesses turn them into a major component of their websites.
Resource: smarta.com.