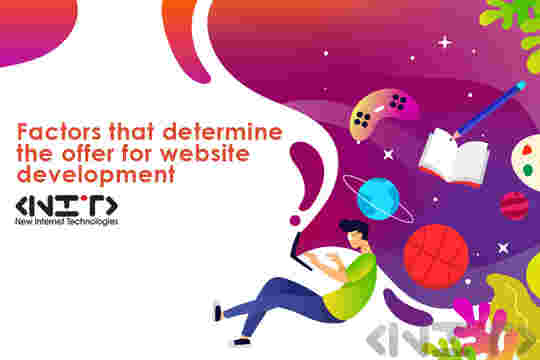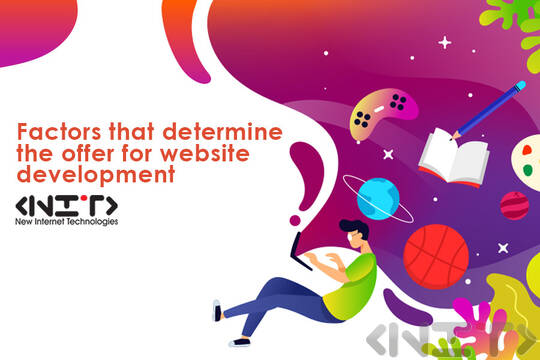 Factors you have to keep in mind when you want an offer for website development
This is a perfectly normal question. Everyone, who decides to launch a website, needs to know how much it will cost. However, without data collection and analysis, we cannot give a specific answer. Website development covers multiple activities, which cannot be estimated without an initial specification.
Website development requires qualified work
Many people think of websites as a product, but they are not right. Website development is a service, which includes many processes, demanding the work of a big number of qualified employees. The final solution requires continuous work and efforts.
Website development requires clarification of the business goals and their incarnation into a working solution
The truth is that the success of a website depends on whether it will meet the predefined business goals. Therefore, these should be clearly defined in the very beginning of the process and the subsequent work has to be directed towards their realization – in the best possible way and at affordable price.
However, you should know what you want to accomplish with your website – more sales, stronger brand influence, etc. If you are not sure in your decision, our business consultants are ready to help you.
Website development requires detailed planning
Planning is a main part of the process of website development. Without pre-determining the details, the formation of the final price is impossible.
Let's take for example one of the functionalities of your website - content uploading. It may sound an easy thing to be done, but this is not quite right. In order to implement this feature, we will ask you a few clarifying questions, such as:
• What type of content users will be able to upload - text, video, images?
• Will there be any kind of file limitation?
• Will users be able to edit the content?
These are just a few of the things that need to be defined. But each of the above-mentioned functionalities needs individual development.
We have to do the same for any other website functionality.
Technologies that are going to be used during the website development
If you ask for an offer from different software companies, you will notice that each of them has a different proposal for the implementation of the website and its price.
This is due to the fact that there are many different approaches in the web industry. Web designers and web developers themselves have different preferences about how a project can be implemented – preferences about technologies, preferences about the programming language, etc. Each project may be approached in 1000 different ways. The question is to find the one that will meet the predefined goals and budget.
Which are the main elements that form the price of a website?
• Planning, design and development.
• Maintenance.
• Promotion.
• Domain.
• Hosting.
Other factors that affect the price of a website
• Development of a whole new website or redesign of an existing one.
• Custom design or usage of a ready-made template.
• Usage of a content management system or custom website development.
• Number of website pages and number and complexity of functionalities.
• SEO optimization.
• Online store functionality.