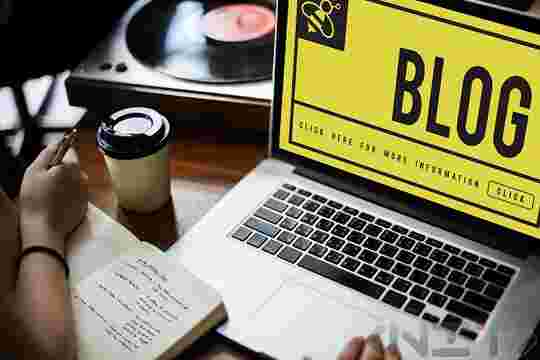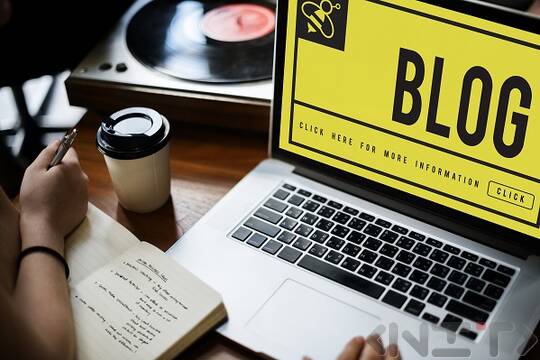 No matter where you are in the world (as long as you have the internet, of course), it's almost certain that you are familiar with, or at least have heard of, the terms blog and blogger.
What is a blog
As the digital form of communication evolves and improves, more and more people like the idea of expressing themselves online in different forms. And while for some it remains just a hobby, others decide to quit their current job and put their time and effort into building a different kind of business, namely - creating their own blog. However, let's sum up in a few words what it is.
What is a blog: a blog is a type of website in which its creator publishes in the form of a diary or articles text covering a variety of topics - politics, sports, literature, philosophy, etc. In this way, the author expresses his or her personal opinion on an issue, giving his or her readers the opportunity to actively participate in the discussion through comments.
Types of blogs
There are different types of blogs. Many bloggers use them to share their daily life in the form of a personal blog, while others concentrate on a specific topic, such as cooking - a culinary blog, tourism - a travel blog, fashion - a fashion blog, literature - a literary blog, political blogs, etc. One of the positives of creating a blog is that it can cover absolutely any field you can think of.
On the other hand, corporate blogs are gaining more and more popularity among consumers, as they provide a different level of communication between the company and its customers. In them, the focus is mainly on product or service information, where the company's services and products can be supported in the form of description and education.
A blog is a great way to develop a business, promote a cause or spread innovative ideas. When the author of the blog uses an educational approach to marketing, he gains the attention and trust of consumers who would otherwise ignore ordinary advertising. Not only will they become his customers, but they will also begin to support his activities.
Here's a useful YouTube video that gives you an insight into what a blog is and how it works: https://www.youtube.com/watch?v=NjwUHXoi8lM
What is the difference between a blog and a website?
Over time, the lines between a blog and a website have become increasingly blurred. There are, of course, a few distinguishing features you can use to help you navigate.
Unlike a website, which rarely sees changes to its content, a blog is maintained by its creator and is frequently, and sometimes daily, updated with new posts that, in most cases, express the author's personal views and include articles with useful tips. The order of posts in blogs is reversed - the newest posts are at the top and the older ones go further down.
If a blog becomes very popular, it often becomes an online store. More and more websites are adding blog pages that they fill with articles related to their products or services.
Why blog?
Some people are passionate about writing, and if they combine it with some other skill, such as cooking, the result can be impressive - a culinary blog! Imagine you know how to cook and have a bunch of innovative recipes that are easy to make. Due to lack of time, most people are looking for a quick way to handle household chores, which is why a blog full of interesting and simple to execute recipes would seem very appealing to readers. You will inevitably gain followers and their interest might even bring you profit! Affiliate marketing, banner ads (GoogleAdSense), selling your own courses online are just some of the ways to build a profitable business through blogging.
How to make a blog - step by step
One day you wake up in a creative mood. You want to escape the monotonous daily routine and try something new. Well, yes! You decide that you are going to create a blog! Congratulations, this is a great idea! But when you think about it... How do you make a blog?
Now we'll take a look at the basic steps that will lead you down the path of a successful blogger.
1. Choose a niche (relevant audience)
The first step you need to specify is the so-called niche market, that is - which one to target your blog to, which one would bring you the most popularity and profit. Take a look at the competition - which topics are being discussed, how successful are their blogs, what are they looking for? .
2. Determine the topic on which you will write
The first step you need to specify is the so-called niche market, that is - which one to target your blog, which one would bring you the most popularity and profit. Take a look at the competition - which topics are being discussed, how successful are their blogs, what are they looking for? .
Determine the topic on which you will write
Another important element is to decide on a topic that is interesting to yourself. You may choose to target fashion blogging or travel blogging. You certainly wouldn't feel good if you had to think for months over a topic that you don't feel even a slight attraction to. The more exciting you find a topic, the more inspiration you'll draw when you write about it. Rest assured that this will show in your style of expression and you will quickly gain the attention of readers.
3. Choose a blog name
Be sure to take the time to choose an appropriate name for your blog. There are two options. You can like a domain name consisting of the keywords you want to rank for in Google, or you can trust your imagination and come up with a name that will represent your brand from now on.
4. Choose a CMS (Content Management System)
WordPress is among the most used systems not only for creating blogs but also for websites. Through it and the wide selection of plugins on the market, which can be both paid and free, you will be able to give your blog the look of your dreams.
5. Choose web hosting
In case you want to get serious about setting up your blog, we recommend that you purchase your own domain name for a small annual amount and also web hosting. A custom design will give your blog a professional look and retain users by directing them to the important content. You have the freedom to make changes at any time. You can brand your page by putting your logo and start pushing your name in the market. You'll have the option to upload files in any format and size, and the chances of being approved by Google AdSense become greater.
6. What are the best free blogging platforms you can use without paying at the moment:
Wix (www.wix.com)
WordPress (www.wordpress.org)
LinkedIn (www.linkedin.com)
Weebly (www.weebly.com)
Medium (www.medium.com)
Ghost (www.ghost.org)
Blogger (www.blogger.com)
Tumblr (www.tumblr.com)
7. Write quality content
Your blog should address an issue, concern, desire or need that a user would be interested in. Fresh, original content is crucial. The goal of any blogger is to be able to get his readers to share his posts with their family and friends. People don't want to know "what" they can do, they want to know "how" it's done. If you think you're giving away too much information, you're on the right track.
Post meaningful and quality material. This way from person to person your blog will gradually gain popularity. It's important to make sure the information is up to date and to continually update the content on your page.
In order to keep the reader's attention longer, you can also offer them older posts thematically related to the current one they are reading. This way, the person can get the information they need within your site without having to look for it elsewhere.
The time spent on your blog is crucial for online search engines, as it shows whether your place among the first pages of results is "deserved".
How much money can you earn from your blog?
The rule of thumb is simple - the more visitors you have, the more people are likely to click on the ads that appear on your blog. This is how you make money.
Don't make the mistake of clicking on the ads yourself, because such a scam will quickly be uncovered and your profits will be cancelled.
Here is a list of the most successful bloggers and their profits:
Creating and especially maintaining a blog requires a lot of attention and effort. We can help you climb the steps to your goal safely!
How can we help you and what do we offer?
We will provide you with design and development of your personal blog with responsive design;
We will provide domain, hosting, technical support (updates, backups, antivirus protection, etc.);
We will provide access to the administration panel of your blog, thus you will have full control over its content;
We will train you how to use it;
We will offer you SEO optimization.
Features your blog can have:
Your blog can consist of an unlimited number of pages where you can upload an unlimited number and types of files;
You will be able to set the publishing and unpublishing date;
There will be an option to preview articles before publishing;
You will be able to create the URLs of the pages;
Ability to create a blog in more than one language;
Ability to add your own logo;
Integration with social networks.
You will have a contact form;
Sitemap;
Related articles;
Calendar;
Newsletter subscription option;
Comments form after each post;
Option to preview before approving a comment;
Search.
NIT - New Internet Technologies Ltd. has been offering website development and maintenance services since 2002.
If you are interested in our services or have additional questions, you can contact us at +359 2 850 53 64, e-mail: office@nitbg.com, or by filling out the contact form below.