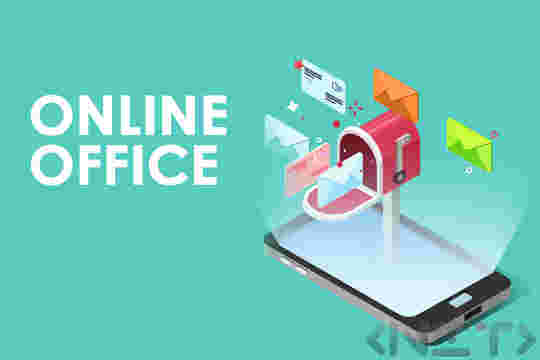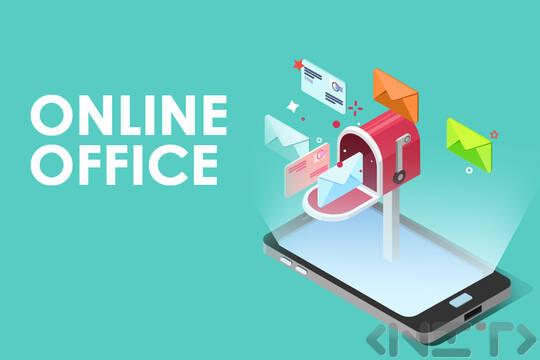 It can be successfully used by various companies and institutions that need daily processing and management of a large number of e-mails, internal tasks, meetings, events, etc.
The software operation is extremely easy and intuitive, making it suitable choice even for people with no experience with this kind of software. And its rich and practical functionalities will certainly meet your business/administration high demands and needs.
The online office has options for individual settings (language, password, view, etc.) and start page configuration, and there are 6 core functionalities: E-mail, Tasks, Calendar, Notes, Files, Address book.
E-mail
In this element you can find all necessary functions, connected with the e-mail communication: new e-mail composing, e-mail deletion, administration; options, such as refresh, search, reply, reply all, forward, print and 4 boxes: Inbox, Sent items, Drafts and Trash.
Tasks
In Tasks you can organize and manage your current jobs, you can filter them, using different criteria, such as Active, Due in seven days, Overdue, Future tasks, etc.. You can also search, add files, links and many more.
Calendar
The Calendar is a mandatory element of any office tool. Using it, you will be able to manage your current and upcoming meetings and events. The interface is divided into weeks, days, hours, and there is an option for calling a list, containing the already entered information.
Notes
You can use the Notes function to add personal notes about a task, an event, a meeting, etc. In its main view you will be able to see the notes names, their modification date and the search box. Similar to Tasks, here, you can also add files and links.
Files
In the Files tab you can upload different kinds of files – word, excel, pdf, etc. This option gives you the opportunity to easily and efficiently manage your most valuable documents. There are also options for files distribution - Personal, Shared, Address book.
Address book
In the Address book you can add personal and company's contacts, you can send group messages, look through and search in different address book contacts and many more.
Our online office is being successfully used by various companies, including foreign ones. Among them we can outline the London's oldest art shop - Cornelissen, the artists' materials manufacturer and supplies - C Roberson & Co Ltd and the oldest artists' textile supplies - Russell and Chapple.