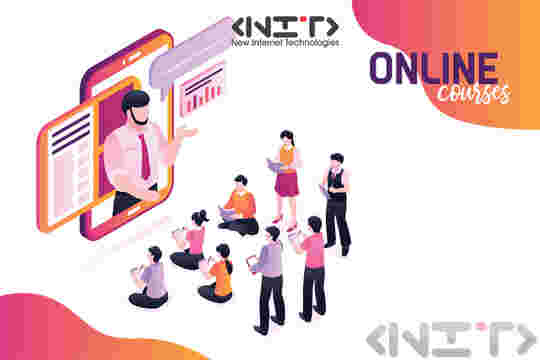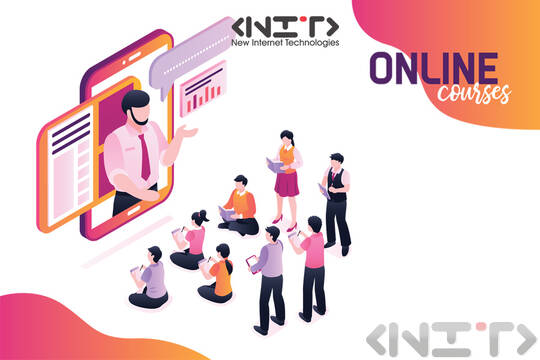 WHY DO WE NEED INSTRUCTIONAL DESIGN THEORY?
5 LEADING INSTRUCTIONAL DESIGN MODELS
Introduction
Are you in a situation where you need to launch your first e-learning course but still wonder where to start from? Or, you may have already built some e-training practice and still, find it difficult to address the improvement of results?
It is exactly here where instructional design theory may lend a helping hand. Applied with the professional assistance of your instructional designer, it may become your weapon for improving an e-learning project in each and every one of its stages.
In this article, we are presenting five leading instructional design models, which have proved practically efficient. Despite extensive e-learning theory, our purpose will be to illustrate the way you can apply some theoretical bias to the strategy of your e-learning approach.
To introduce yourself to the topic, start here.
How Compulsory is Instructional Design Theory?
Instructional design is characterized by a sound theoretical foundation which is part of the knowledge of education. Due to its interdisciplinary nature, it may include aspects from pedagogical, behaviourist, cognitive, social, philosophical and even math sciences.
Often, this knowledge is part of the professional requirements for the profession of an instructional designer. Should you need such a specialist, do not hesitate to get in touch.
Some of the key benefits of instructional design theories include:
Making an informed selection of your e-learning methodology choices;
Getting a better toolset for addressing your learning group needs;
Attaining better preparedness for ensuring e-learning efficiency.
Although not obligatory, your general understanding of possible instructional design theories would essentially expand the opportunities for making better and motivated choices.
Let us take a look at some of the leading instructional design models themselves.
Leading Instructional Design Models
As already mentioned, the theoretical framework behind the online course design is virtually endless. Nevertheless, it most often finds practical manifestation in instructional design models.
The section below makes a brief overview of some of the leading instructional design models, where each one of them takes a different theoretical perspective.
1. The ADDIE Model
The ADDIE model has established itself as one of the leading overall methodologies for online design. In its essence it includes five phases, where the first letter of each phase adds to the forming of the ADDIE acronym:
Analysis – covers defining of target groups and expected e-learning outcomes;
Design – consists of the selection of models, activities and contents which can meet learner needs;
Development – includes selection and development of learning material in various formats;
Implementation – generally refers to the phase when the course goes live online;
Evaluation – is expressed in assessing learner feedback.
Should you be willing to learn more, please follow the link.
2. Merrill's Principles of Instruction
The main feature of Merill's Principles of Instruction is learning by stages. Learning is formed by working on a specific problem. This enables learners to engage with the online course to a higher degree, which creates a pre-requisite for attaining better results.
The approach includes four phases: demonstration through example, implementation where a specific problem is resolved, activation by finding similar application of the acquired knowledge, and integration with the overall learner background. You may find further details on how to apply the model here.
3. SAM for Instructional Designers
SAM is a contemporary and widely applicable "agile" instructional design model. With its help, an instructional designer may improve an online course gradually based on learner feedback. This enables e-learning improvement in all process stages, which ensures better efficiency.
SAM is a cycle model that is implemented by iterations (involving work in small repetitive steps). Iterations often are based on the cycle "analysis-design-development". Its name is again an abbreviation from the first letters of the phrase "Successive Approximation Model".
Take a deeper look here.
4. Bloom's Taxonomy
This approach rests on one of the oldest cognitive theories focusing on how knowledge is formed. It analyzes the building of cognitive capabilities in the process of learning. These capabilities are structured in a hierarchy, where higher taxonomy levels include all capabilities from lower levels.
Source: University of Arkansas

5. Individualized Instruction Model
As the name suggests, this theoretical approach focuses on the individual learner and his way of learning. One of the most prominent approaches to its implementation is attributed to Keller Plan, who designs a methodology built on four individualization principles:
autonomous knowledge acquisition, based on individual learning;
unit knowledge assessment to establish the level of mastered knowledge;
drafting of written materials on the course topic, or presentations;
course moderation by learning facilitators who can assure assistance and social inclusion of learners.
Please follow the link to find out more.
Other Approaches to Instructional Design
There are many other prominent instructional design frameworks out there. Some may stress the importance of the project approach to learning, whereas others the higher social interaction. They may apply to a greater extent "learning by doing", situational learning and many more. You can find further topic resources here.
Takeaways
Instructional design theory combines elements from various fields of study. Even though each model utilizes a tested design toolset, it still looks at learning from a particular angle, usually aimed at achieving a particular goal.
In practice, theoretical considerations for design method selection may be supported by the instructional designer. In its own turn, he may offer his expert judgement, depending on the course goals.
If you somehow need discussion for your online course design, do not hesitate to contact us.