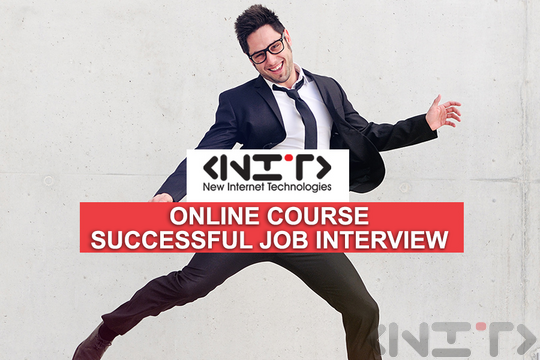 What experience, skills and competencies do you have? Describe them in your CV - this is the first step in your preparation. Think about what questions you might be asked and prepare yourself with relevant examples - this is tactical preparation. Think about your commercial proposition - i.e. how to sell yourself.
What questions to expect during the interview:
1. What is your strongest point? Before the interview (or even when looking for a job), think about your personal strengths and make a list of them ("able to multi-task", "get along easily with people", "able to teach others"). Then link each of these strengths to a professional achievement. Respond appropriately and be sure to offer an anecdote or incident that goes with it. Finish your answer by asking the interviewer if this is a quality that would help the company. Aim to keep your answers to 60 seconds or less so that your interviewer's attention doesn't wane.
2. What is your biggest weakness? As with strengths, prepare a list of weaknesses in advance. This time, tie each weakness to a trait that could be considered a strength. For example, "I like to see things through to the end. Sometimes I'm impatient, but I get through it." Or you've figured out a way to mitigate your weakness: "I'm a stickler for details, but I don't want to be a micromanager. So at my last job, I asked each staff member to come up with their own checklist of weekly tasks. This gave them some autonomy and satisfied my desire for quality control."
3. Can you work under stress? This question is a red flag as to what the company environment is like. Ask the interviewer how much stress is expected in the position. Find out what the interviewer means by "stress". The definition can vary greatly from person to person and from company to company. If you are a professional working under stress, describe a few accomplishments and show that you can handle stressful situations.
4. What do you think about your last manager? Whatever your true feelings, stay positive. This is not the time or place to list your boss's shortcomings or disappointing behavior. Try responses like, "She was the person I could learn from." or "We were able to communicate well."
5. What motivates you? Resist the temptation to joke, "Nice salary!" Link your motivation to the job at that particular company. You can also mention the opportunity to learn and develop, to work with smart people who are passionate about their work, and to contribute to the success of an organization.
6. What don't you like to do? This is a pretty tough question. "I am the kind of person who does whatever it takes to get the job done . When faced with something unpleasant, I try to do it first and leave it behind. I have no particular dislikes."
7. How would your boss, colleagues and subordinates describe you? Be prepared to give a few examples of how well you do in teamwork. If you don't engage in scheming and have maintained good relationships at work, mention it. And remember, the interviewer may ask the same question of your previous employers. Consider whether you can get a reference from your previous employers.
8. What is your biggest failure? Discuss this question with friends, mentors and possibly your previous employers before the interview. If possible, think of something you were able to correct later. Then the story isn't just about failing, but also about gaining experience and learning.
9. What progress did you make in your last position? How do you feel? Do not discuss your feelings per se, but highlight your achievements. Talk about real accomplishments and real feelings, but emphasize the accomplishments.
10. Have you had any disappointments in your previous job? Disappointments are a normal part of any job and interviewers know this - so don't claim you haven't had any. Along with the examples of obstacles and difficulties in your previous positions, talk about your problem-solving skills and what you did to overcome these frustrations.
11. Why do you want to work for our company? Your answer may be based on their reputation for products, management, international operations, technology or as a pleasant place to work and grow. Most importantly, avoid generic answers. Get to know their products, policies and growth potential.
12. Why should we hire you? If you know the job requirements and can match them with some of your achievements, please share briefly. What the employer wants to hear is that you are an easy fit for their company a good fit for the role you will be asked to perform.
You may not be asked these specific tough questions in a job interview, but knowing how to answer them will ensure that you are prepared to discuss a wide variety of topics.

There are certain ways to research the company carefully, as well as the position you are applying for and its accompanying requirements. How do you learn about the organization's mission, who the top managers are, what the company's structure is, what products/services it offers, what its reputation is, who its biggest competitors are, what challenges it faces?

In the course, you will also learn exactly what to expect during the job interview itself.


Learning objectives
In the eLearning "Successful Job Interview", we will briefly introduce you: researching the company, self-preparation, types of questions during an interview, qualities to show, top 10 interview questions and appropriate answers, how to prepare for a test during an interview, tips for interns, how to know if the interview went well or the employer is not approaching you, how to cope when you are rejected.
Content of the training
The training contains a total of 58 slides. For successful completion, after reading the lecture material, you will take a Final Test. If 90% of the questions are answered correctly, the course is considered passed.
Successful Job Interview e-learning programme
Module 1. What is a job interview?
Module 2. How to prepare for a job interview?
Module 3. What to expect during a job interview?
Module 4. Qualities to demonstrate during a job interview
Module 5. Top 10 interview questions and appropriate answers
Module 6. How to prepare for a test?
Module 7. Tips for trainees
Module 8. Approval or refusal